So, Where are we today, Here in Flagstaff in our Housing Market?
I can tell you where we are today, the end of the month March, 2020, and can even show you where we were in March of 2009.
What I cannot say with these uncertain times, where we are going, so will use History as a guide.
I will also include the research below, 'Think This is a Housing Crisis? Think Again', which came from a Real Estate Research company that helps me stay current with the Real Estate Market. You will find this an interesting read.
March was a bright spot with sales up from the previous year, but these sales were generated from pending contracts in January and February before the Covid-19 event started to take effect.
A look past to maybe see the future;
One line below talks about Absorption Rate, the number of months it takes at the current average sales rate to sell all the homes on the market. The Experts in the Real Estate field feel a 6-7 month supply makes a healthy market, any more, we are in a buyers market, any less we are in a sellers market and to few means we have pent up demand from those that cannot find a home to purchase.
Here is some history going back to March of 2009 compared the the end of March this year, 2020.
March 2009
Today- March 2020
Absorption Rate
12.03 Months
3.22 Months
Homes Sold in March
67
119
Active Homes on the Market, End of March
891
443
Pending Homes that came to the Market in March
67
49
FreddieMac Monthly Average 30 year Fixed, with .7 pts
5.00%
3.45%
March 1 to April 13 2019
March 1 to April 13 2020
Number of Showings in Flagstaff
1879
1427
Decrease in Showings of -24.05%
2019
2020
A Weekly Average of showings starting Jan 12
+35% increase in Showings
-45% decrease in showings
Here is what the above is showing us;
Home Sales for the month of March 2020 were up 77% over 2009
Active homes on the market today are down 50%
Pending contracts in March 2020 were down 27%
Interests rates today are down approximately 1.55%
Both Statewide and in Flagstaff, a % of those wanting to purchase have stepped aside for the time being.
When we compare 2020 to 2009, we are selling far more homes, we have far fewer homes on the market and interest rates are far below 2009.
Showings are down both in Flagstaff and Statewide, Buyers are certainly holding back waiting to see what happens. When the time comes, those that were waiting will jump back into the market and in numbers.
Today and the past recession are two different animals,
We have far fewer homes on the market, interest rates are well below the 2009 rates, and demand for homes thru February has been exceptionally strong which was Caused by both low interest rates, low inventory of available homes and pent up demand. The article below lays out a good case that housing will be the leader in bringing back the economy.
With all of the unanswered questions caused by COVID-19 and the economic slowdown we're experiencing across the country today, many are asking if the housing market is in trouble. For those who remember 2008, it's logical to ask that question.
Many of us experienced financial hardships, lost homes, and were out of work during the Great Recession – the recession that started with a housing and mortgage crisis. Today, we face a very different challenge: an external health crisis that has caused a pause in much of the economy and a major shutdown of many parts of the country.
Let's look at five things we know about today's housing market that were different in 2008.
1. Appreciation
When we look at appreciation in the visual below, there's a big difference between the 6 years prior to the housing crash and the most recent 6-year period of time. Leading up to the crash, we had much higher appreciation in this country than we see today. In fact, the highest level of appreciation most recently is below the lowest level we saw leading up to the crash. Prices have been rising lately, but not at the rate they were climbing back when we had runaway appreciation.
2. Mortgage Credit
The Mortgage Credit Availability Index is a monthly measure by the Mortgage Bankers Association that gauges the level of difficulty to secure a loan. The higher the index, the easier it is to get a loan; the lower the index, the harder. Today we're nowhere near the levels seen before the housing crash when it was very easy to get approved for a mortgage. After the crash, however, lending standards tightened and have remained that way leading up to today.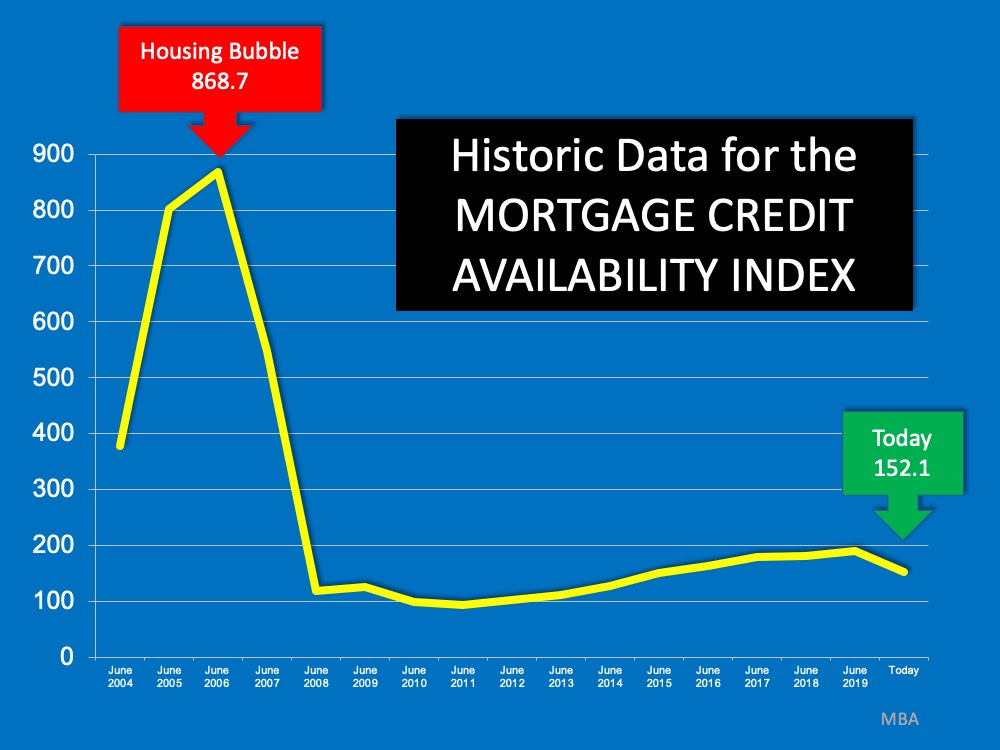 3. Number of Homes for Sale
One of the causes of the housing crash in 2008 was an oversupply of homes for sale. Today, as shown in the next image, we see a much different picture. We don't have enough homes on the market for the number of people who want to buy them. Across the country, we have less than 6 months of inventory, an undersupply of homes available for buyers.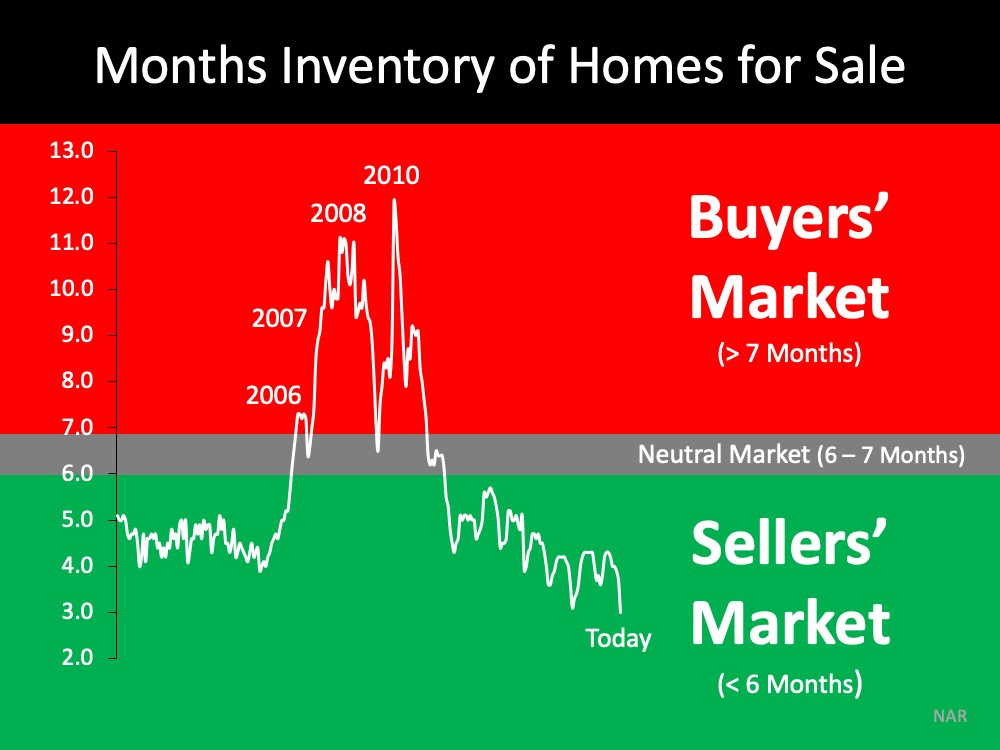 4. Use of Home Equity
The chart below shows the difference in how people are accessing the equity in their homes today as compared to 2008. In 2008, consumers were harvesting equity from their homes (through cash-out refinances) and using it to finance their lifestyles. Today, consumers are treating the equity in their homes much more cautiously.
5. Home Equity Today
Today, 53.8% of homes across the country have at least 50% equity. In 2008, homeowners walked away when they owed more than what their homes were worth. With the equity homeowners have now, they're much less likely to walk away from
their homes.
Bottom Line
The COVID-19 crisis is causing different challenges across the country than the ones we faced in 2008. Back then, we had a housing crisis; today, we face a health crisis. What we know now is that housing is in a much stronger position today than it was in 2008. It is no longer the center of the economic slowdown. Rather, it could be just what helps pull us out of the downturn.
About the Author:
Jeff Ross
Realty Executives of Flagstaff