Realty Executives International and the New Jersey Region are pleased to announce the official opening of Realty Executives Mountain Properties in Hamburg, New Jersey. This full-service, premium real estate brokerage boasts two convenient locations at the Grand Cascades Lodge and the intersection of Routes 94 and 23. Led by owners Glenn Schechter and Jason Quitne, the brokerage specializes in the resort area of Crystal Springs, Great Gorge Village, the Mountain Creek Ski Area, and greater Sussex County.
"After spending time learning about Glenn, Jason, and their real estate practice, it was clear that their philosophy matched with ours at Realty Executives: people first. We pride ourselves on having the most professional and productive Realtors®- the local experts. Nobody represents buyers and sellers better in the resort area than the group at Mountain Properties, so it was a perfect fit," said Doug Radford, the Regional Developer for the Realty Executives New Jersey Region.
Schechter, owner and managing broker of Realty Executives Mountain Properties, was previously the broker sales manager for Mountain Resort Properties (MRP). He also managed the new construction sales team for Crystal Springs Builders (CSB) before having the unique opportunity to purchase MRP. With over 29 years of experience, Schechter determined the time was right to lean into future growth and begin to evolve the business.
"Combining the benefits and exposure of the Realty Executives brand with our unique, on-site, niche market brokerage, we have the ability to offer the most current tools, technology, and locations to elevate our Executives to new heights while continuing to provide unparalleled customer service," said Schechter. "My dedicated team and I believe in the simple, straightforward principle of always putting customers first. Real estate is more than a transaction. The client is our number one priority."
In addition to Schechter's consumer-centric focus, co-owner Quitne's diverse entrepreneurial background creates another advantage for this new brokerage business. Quitne began his real estate career selling timeshares for Resort Club and Northeast Vacation in Vernon, New Jersey, before selling real estate for MRP. He left real estate in 2008 to start a distribution business specializing in chemicals and car parts, though he continued to invest in real estate projects and rental properties. He sold that business to the largest car part distributor in North America. Most recently, Quitne owned and operated a deli in New York City. After selling the deli, he reached out to his former real estate partner at CSB, Schechter, about opening a real estate office.
"We like the model that Realty Executives provides and believe that we have the structure in place to scale up the business. Our vision is long-term. We are committed to serving this community for years to come. We are building this to be the 'destination company' for high-performing agents in Sussex County," said Quitne.
Both Realty Executives International and the New Jersey Region share Schechter and Quitne's philosophy when it comes to expanding their footprint. Strategy and stable foundations have contributed to the success the brand has achieved in over 55 years in business.
President of Realty Executives International, Patrick van den Bossche commented, "we encourage healthy growth and expansion, and not getting out in front of our skis. Everything we do is for the long-term benefit of the network. We need the right Broker/Owners, who we consider our partners, in this journey. The local expertise of the group at Mountain Properties is second to none, and we are thrilled to welcome them to a group of like-minded entrepreneurs at Realty Executives. Congratulations to Glenn and Jason for moving their business to the next level, and to Doug Radford for being the boots on the ground; all three exemplify what it means to be an Executive."
For more information about Glenn Schechter, Jason Quitne, and Realty Executives Mountain Properties, visit REMountainProperties.com.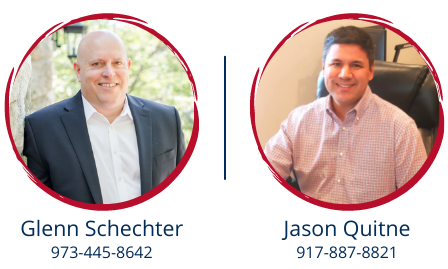 ---
*Mark your calendars for Saturday, January 22nd! Realty Executives Mountain Properties' GRAND OPENING begins at 12:00 PM. Stop by for the ribbon cutting followed by an open house from 12:00 – 6:00 PM. Enjoy food and drinks while celebrating the bright future of this business!