SEWER SURGEONS
Trenchless Sewer Repair:
When it comes to helping with big or small sewer issues, Chapelwood provides what is called "Trenchless Sewer Repair". New technological advances have allowed experts to create this better approach to underground pipe installation and repair. In the old days, the extensive digging/excavation (needed for processes like sewer line installation) caused huge disruptions, and real safety concerns. They were very time-consuming as well. It's a more cost-effective, cleaner and more efficient way to repair sewers. It allows us to install, repair and replace pipes from sewer lines, natural gas supply lines and even water mains. You will be amazed at how beneficial the trenchless technique is compared to the original, time-worn sewer excavation.
With only minimal digging or sometimes no digging at all, we can provide professional repair, installation, and replacement for underground pipes of all kinds. Whether it's a sewer line, water main, or even a natural gas supply line, we use the latest innovations in technology and engineering to our advantage.
Our work comes with a warranty so you will be assured the work is done correctly. You will receive a sewer and drain repair estimate in writing, showing a clear explanation regarding options along with the cost before we even start so that you will know we are upfront and honest about the options and the price.
Trenchless Technology Benefits:
Lifetime warranty
No digging or jack hammering
Safe for drinkable water lines and environment (NSF 14 & 61 Approved)
Costs less than traditional dig and replace method
mproves flow efficiency
Blocks root intrusion
Seals open joints
Seals missing sections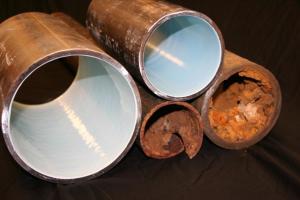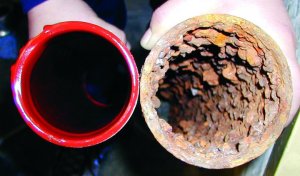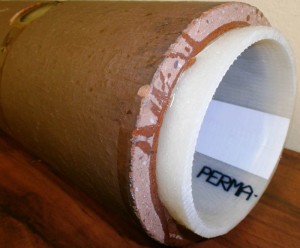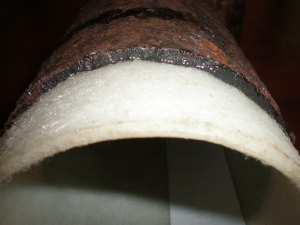 Chapelwood – the Sewer Surgeons is a 17-year-old company being run by leadership with over 31 years of industry experience. Representing a third generation of family in the construction industry-serving clients with the highest level of integrity, the best products and top quality workmanship. We hold a high standard and have served clients all over New Jersey and surrounding areas and some have been with us for over 20 years. Many of our clients call us over and over again to help with their projects.
Our company has transitioned over the years from being a full service remodeling and home repair company to specializing in the Trenchless Sewer and Water Pipe Repair and Relining company. We still do some excavation when needed, but we find our clients prefer the trenchless technology options that we provide more.
Although we specialize in servicing home owners and the residential market, we also service commercial accounts as well, such as:
• John Wiley and Sons
• Crown Plaza Hotel
• Newton Hospital
• American Can
• Girl Scouts of America
• Fernwood Hotel
• Outdoor World Resorts
• Ridgewood Ave Shopping Center
• Dr. Keith Gurland Ophthalmologist
• Water Wheel Farms
• Fleet Bank
• The Kings College
• Speedway Gas Stations
• Glen Eagle Shopping Center
• Vital Records Inc.
• Clayton Concrete
• And many more…
If you have any questions, feel free to contact us for information or a quote.
Call us by phone for immediate service!
973-579-3322