Realty Executives: 55 Years of Excellence and Beyond
Founded in 1965 by R. Dale Rector, Realty Executives was established as the first ever 100 percent commission-based real estate company with one office in Scottsdale, Arizona. In just five years, Realty Executives opened an office in Phoenix and grew to 100 agents. From there, expansion continued throughout the United States, opening brokerages from the West Coast, Florida, Texas and the Midwest.
In 1988, Realty Executives grew to be international, opening its first brokerage in Canada. Our Canadian expansion has significantly grown throughout the years with now over 60 offices country wide. In 1994, Realty Executives experienced a record year of franchise growth adding more than 100 new franchises and more than doubling the previous record of 43 new franchises sold in 1993. International growth continued throughout the 90s' and 2000s', opening offices all across the globe.
To continue this network growth, in 2014, Realty Executives partnered with True North, a private investment firm founded by CEO David Tedesco. Through this partnership, Realty Executives was able to introduce new innovative tools, websites, marketing and customer support.
True North Company became sole owner of Realty Executives in 2017, appointing new leadership, including President Patrick van den Bossche, with a fresh focus on the brand's four pillars. In 2019, True North Company launched Outlier, making Realty Executives part of one of the country's largest independent capital firms and backed by a community of global business and resources.
Every day we received information and feedback about the day's activity. Once our house went under contract, our Executive also found us the perfect temporary rental property while our new home was being built. I highly recommend our agent every time I get the chance.
1965 R. Dale Rector launches Realty Executives with one office in Scottsdale, Arizona. Agents are charged a $35 monthly fee plus a share of expenses. The company starts with four agents. R. Dale Rector acts as designated broker for Realty Executives Phoenix.
1966 Realty Executives opens office in the city of Phoenix. The company has grown to 19 agents.
1970 Realty Executives has 100 agents in Phoenix area.
1972 Realty Executives becomes the No. 1 Phoenix brokerage.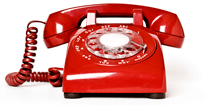 1973 Realty Executives opens in Tucson, the company's first expansion office outside of the Phoenix area. This expansion marks the company's first official franchise.
1974 Realty Executives Phoenix tops $100 million in sales for the first time.
1976 Realty Executives expands to California with a franchise in Oceanside. By the end of the year, the company has offices in Arizona, California, Colorado, Florida, Iowa, Nebraska, Oklahoma, Pennsylvania, Texas, Wisconsin and Utah.
1980 Rich Rector becomes president of Realty Executives Phoenix and chairman of the franchise company, which was named Execu*Systems, Inc. at the time.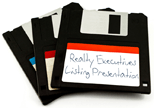 1984 Rich and his wife, Robyn, purchase the real estate franchise company (Execu*Systems, Inc.) from R. Dale Rector.
1988 Realty Executives International obtains its first Canadian franchise.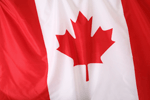 1994 Realty Executives International experiences a record year of franchise growth adding more than 100 new franchises and more than doubling the previous record of 43 new franchises sold in 1993. Realty Executives ranks 54th in Success magazine's list of the 100 best franchise companies in America. Realty Executives International sells franchising rights to establish Realty Executives in Mexico and South Africa.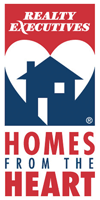 1997 Realty Executives forms Homes from the Heart as its corporate charitable program, building and renovating homes for needy families across the system, largely in partnership with Habitat for Humanity International.
1999 Realty Executives International ranks 27th in Success magazine's annual list of the top 100 franchise companies in the United States.
2001 Realty Executives International opens first offices in Mexico. The three new offices are located in the cities of Chihuahua, Lake Chapala and Ensenada.
2002 Realty Executives continues its aggressive international expansion, with the opening of offices in Australia and Israel.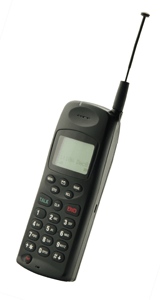 2003 R. Dale Rector honored as one of the top 25 Most Influential People in Real Estate by REALTOR magazine.
2004 Realty Executives ranks in Entrepreneur magazine as one of the "Fastest Growing Franchises."
2006 Realty Executives rolls out HomeWorks, a national marketing initiative designed to help teachers and others in the education field purchase homes.

2008 Expansive growth in Central America includes Costa Rica, Panama, Nicaragua and Belize.
2010 Realty Executives announces new territory in Dominican Republic.
2010 Realty Executives International expands rapidly on the global level. New international territories include Turkey, Saudi Arabia, Qatar, United Arab Emirates, Oman, Bahrain and Kuwait.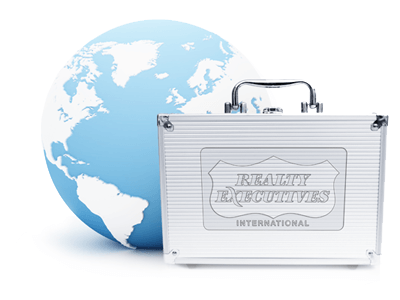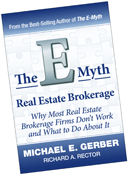 2012 Rich Rector launches new book co-written with Michael Gerber, The E-Myth Real Estate Brokerage.
2012 New international franchises in Lebanon, Jordan and Egypt.
2013 Realty Executives International Ranked #276 Amongst All Franchise Companies by Entrepreneur magazine's 2013 Franchise 500® List.
2013 New international master franchisor in Malaysia.
2013 Rich Rector announced as the Recipient of National Homeownership Award.
2014 Realty Executives International Ranks #6 on the Phoenix Business Journal's list of Top Franchisors.
2014 Rich Rector named #30 on the Swanepoel Power 200 List of Influential Real Estate Leaders.

2014 Realty Executives International Ranked #177 Amongst All Franchise Companies by Entrepreneur magazine's 2014 Franchise 500® List.
2015 Realty Executives begins building proprietary technology suite including PrimeAgent, agent and broker website and CRM.
2016 Further development of in-house tool suite, launch of On-Demand Mobile Marketing system and listing/video automation.
2017 True North Company became 100% owners after Rich Rector's retirement, CEO David Tedesco is featured in RisMedia magazine.
2019 Outlier is launched in Phoenix, making Realty Executives International a part of one of the country's largest independent capital firms.