Scottsdale is one of the most well known cities that comprise the Phoenix Metro Valley of the Sun. The shops, dining and Old Town Scottsdale is known for is within the Hwy 101 outer Loop, and most is approximately a 15 minute drive from Sky Harbor Airport and downtown Phoenix. Scottsdale is long and narrow, bordered by Phoenix and Paradise Valley to the west, Fountain Hills and the McDowell Mountains to the east, the East Valley cities of Tempe, Mesa and Chandler to the South. You can drive another hour to the furtherst point in North Scottsdale, rising in elevation to cooler climates of 3,000 feet in elvation, as compared to 1,100 downtown. North Scottsdale is bordered by Tonto National Forest and towns including Cave Creek, Carefree and Rio Verde.
Scottsdale is known for Golf (approximately 300 courses), art galleries, fabulous destination resorts and conference centers, restaurants, night clubs, high end shopping and specialty shops. It is consistently named one of the top ten places for lifestyle and job opportunities and is one of the most vibrant cities in the country. Restaurateurs love to try out new concepts here so there is always something new to try. The newest Ritz Carlton masterplan includes a new shopping district promoted as more upscale than Rodeo Drive in Beverly Hills, expected in 2023. And the annual events that draw national attendtion.
Outdoor enthusiasts love the hundreds of hiking trails throughout Scottsdale, boating at nearby mar
inas, equestrian trails throughout the mountain preserves, biking and golfing. WestWorld provides one of the most notable equestrian centers in the country and Scottsdale has one of the highest boat and jet ownership ratios. The area is ranked in the top five for "wellness" whenever those numbers are published.
Annual events held here include the draw of over 20 NBA Spring Training teams each March, the PGA's famous "Phoenix Open" each February, and the most well-attended Collector Car Auctions each January. The Superbowl has been hosted several times in nearby Glendale, with the next scheduled for 2023, there is an annual Tempe Ironman qualifier, the College Fiesta Bowl and P.F. Chang's Rock & Roll Marathon. Local sports include the Arizona State University Sun Devils and Grand Canyon University at the collegiate level, and professional sports include the Arizona Diamondbacks, the Phoenix Suns, the Arizona Cardinals, Arizona Coyotes, the Phoenix Mercury and Phoenix Rising Soccer.
The original heart of Scottsdale is Old Town, just a 15 minute drive from the Airport and at the base of Camelback Mountain. This is where Shopping, dining, art galleries, Spas and Resorts provide unlimited possibilities. Young adults love the night life here and it is close to the main ASU campus, the largest University in the U.S. If you follow college football, there is most likely a bar dedicated to your team here. There's a great farmer's market at the Civic Plaza on weekends too!
Just to its west lies the Arcadia residential community which is partially in Scottsdale 85251 and partially in Phoenix 85018, on the south side of Camelback Mountain/Camelback Road. Prices in this area skew all statistics due to its continued popularity and rich history and citrus, grass and front door community feel.
Luxury Highrise Residential Towers are sprinkled throughout Old Town, providing residents a Walkable Lifestyle. Here we can shop Scottsdale Fashion Square, Dine at some of the best restaurants in the world, Enjoy Old Town Scottsdale's infamous nightlife, Enjoy the numerous Art Galleries or Museum of the West, and even take in a Spring Training Game.
Known as "The West's Most Western town," Old Town Scottsdale is home to more than 90 restaurants, 320 retail shops and a hundred galleries.
Popular Activities
Old Town Farmer's Market
Scottsdale Museum of the West
Scottsdale Art Walks
Walk to San Francisco Giants Spring Training
Walk to Scottsdale Performing Arts
Hotels near Old Town
On the north side of Camelback Mountain is Paradise Valley, a small residential township of one acre minimum lots and mega hillside mansions. More on Scottsdale HERE. More on Paradise Valley HERE.
SCHOOLS:
Public education that includes the popular "3-Cs" as well as some of the highest-ranking Charter schools in the nation. There are many private schools to choose from as well.
A ten minute drive south of Old Town is Tempe, home to Arizona State University, Mill Avenue Dining & Shopping, and paddleboarding and other water sports on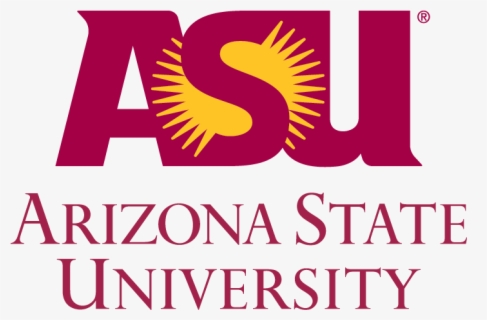 Tempe Town Lake. Check out this view of the Walkable Tempe Lifestyle. From here you can catch the light rail to the downtown ASU, theatres and the Phoenix Convention Center, and the Diamondbacks Baseball and Phoenix Suns/Arizona Mercury Basketball Arenas. In 2021 the State approved 4 year degree programs at the area's Community Colleges.
LOOP 101
In Between Scottsdale and North Scottsdale lies Scottsdale 85255. Located on the north side of the 101 Loop, 85255 contains some of the most expensive real estate in the Valley. Less then 15 minutes from prime Scottsdale Shopping & Dining, DC Ranch, Silverleaf and several other prestigious communities reside here. Click for information on one of my new hillside listings in Lost Canyon.
NORTH SCOTTSDALE
Living in North Scottsdale is an entirely different vibe. North of the 101 Freeway, you can drive between 20 to 45 minutes, with gorgeous Sonoran Desert
views. There are many gated golf communities, some, like Desert Mountain, so large that you will seldom leave, and with 8 golf courses, restaurants and clubhouses, along with a fabulous Tennis program, its own Farmer's Market, Golf Club Croquet, State of the Art Fitness Center and Salon, why would you? There are also the towns of Cave Creek and Carefree, with quaint city centers full of Country Western Music, food, wine and the annual Bike Week. The main roads north are Scottsdale, Pima and Carefree/Cave Creek Highway.
North Scottsdale offers spacious lot sizes and Mountainous Preserves offering the best hiking, views and some of the best GOLF in the World. There are nearly 500 Golf courses in Arizona, and over half are here in Scottsdale. The majority of the highest rated are here in North Scottsdale (Golf Link ).
The McDowell Sonoran Preserve located in and adjacent Scottsdale is thought to be the largest urban wilderness area in the United States. In addition, North Scottsdale abuts the Tonto National Forest, one of the most remarkable of the nation's national forests. At three million acres it is the fifth largest National Forests in America. Tonto is breathtaking, and ranges from Saguaro cactus-studded high Sonoran desert to pine-forested terrain near Payson and along the Mongolian Rim. The variety in vegetation and range in altitude (from 1,300 to 7,900 ft.) offers outstanding recreational opportunities throughout the year, from it's lakes, beaches or cool pine forest. You can find unlimited opportunities for hiking, horseback riding, full boating marinas, camping, and fishing.
CAREFREE:
Carefree is a rural residential town of approximately 3,700 people, residing in 1,900 homes, slightly more than 8 square miles in area, one of the most popular destinations in North Scottsdale. In addition, it is just an hour drive from downtown Phoenix and Sky Harbor International Airport. It resides in the center of the golf Mecca of the world, and borders the well known night life of Cave Creek.
Carefree is well known for its quaint "downtown" where the streets "Ho" and "Hum" converge for a photo opp! Here you can attend Art Fairs, Wine Tasting and Farmers Markets every weekend from October – April.
Residents adore the natural beauty of the Sonoran Desert, the clean air, light traffic, local resorts and year-round outdoor activities including hiking, biking and riding. The most well-known landmarks in Carefree is Black Mountain. This part of north Scottsdale is also close to Bartlett Lake and Tonto National Forest for an endless variety of boating, trail riding and camping.
Home prices are on the higher end of metro-Phoenix cities in Maricopa County. Crime is in the lowest 25% of the nation. The elevation of Carefree is over 1,200 feet higher than Phoenix-Scottsdale city centers, and residents claim there is a 10 degree differential, a sweet place to be in the summer months. In addition, Carefree has a deep aquafer and has been able to avoid the water issues which have plagued various parts of North Scottsdale as developers raced to join in the growth here over the last few decades. In addition, Carefree has no local property tax.
EVENTS

:
SHOPPING:
Popular Scottsdale shopping includes the Scottsdale Quarter and Kierland Commons, the Scottsdale Fashion Square, and Old Town. The new Paradise Valley Ritz Palmeraie is coming in 2022, advertised as the finest shopping and dining experience in the nation.
Homes for sale in Scottsdale
Denise van den Bossche has been a career Real Estate professional in the Scottsdale Valley since 1985, during a time the Phoenix Metro Valley grew grow from a population of 1.5M to the current 4.5 million. She provides regular tours of the local communities and neighborhoods and can be reached at 602-980-0737. Request more information here:
#RealtyExecutivesInternational #Scottsdale #BuyingHomes #RealEstate #Phoenix #HotFromPhoenix #ScottsdaleWaterfront #LuxuryCondos #UrbanCowboyEstateScottsdale