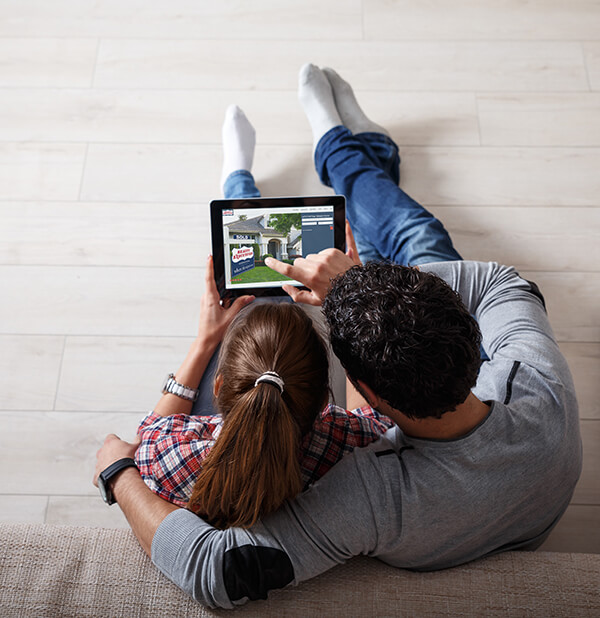 According to a Google Consumer survey, 50% of prospective home buyers start searching between six and 12 months in advance. Because purchasing a home is the largest lifetime financial investment for many, if not most consumers, it comes as no surprise that a wealth of research usually comes before deciding on a home.
Search the neighborhood and the school district. Define which features are the highest on the family's priority list.
Recent research, however, found that many people might not have spent long enough studying how much home they could afford. Newsday reported that 1 in 3 American homeowners – a total of 19 million people – spend 30 percent or more of their income on their mortgages and other housing expenses.
So how can you figure out how much home you can afford?
Make sure you have a few financial safeguards in place
Get pre-approved (not just pre-qualified) for a mortgage
Ensure you still have a rainy day fund before sinking all your savings into a home
Be certain you are ready to stay in one place for several years before tying up money in a somewhat illiquid asset
Calculate a reasonable percentage of your income
Aim for between 25 and 30 percent of take-home pay on housing (this means your net pay, not your gross income). Lenders like Wells Fargo recommend something right in the middle — 28 percent. This includes any extra monthly income you might earn from freelancing, side jobs or investments. This should not include savings or retirement accounts.
Assess your current debt payments
Are you paying on student loans? How much are your car payments? What about your monthly credit card payments? Do you have any other mortgages? What other debts do you have? This is a short list of the expenses you should add up. Your debt-to-income (DTI) ratio, the amount of debt you hold in comparison to your income, should not exceed 36 percent, according to Wells Fargo. That DTI ratio will also include the mortgage and associated expenses you are applying for, so include that as well.
Figure out how much your down payment will be
The recommended amount for a down payment is 20 percent of the total cost of the house. (Remember to include closing costs!) However, buyers can access Federal Housing Administration-backed mortgages where you can put just 3.5 percent down. Keep in mind: most mortgages with less than 20 percent down will incur private mortgage insurance (PMI), which you'll need to add to your overall expenses. Whatever the amount of the down payment, calculating it will let you know how much you'll need to borrow.
Find out your interest rate
A combination of your credit score, your DTI ratio and your down payment amount will all figure into the interest rate on your mortgage. Adjustable-rate mortgages tend to start out with lower initial interest rates but can flex with time, tracked by indices such as the Federal Reserve Board. Fixed-rate mortgages might start out a little higher but remain fixed throughout the life of the loan. The length of your mortgage can also impact your interest rates.
Tools to help you with the math
Doing the math to understand the true cost of buying a home can be challenging. Fortunately, online calculators can help you make the entire process easy. Happy house hunting!