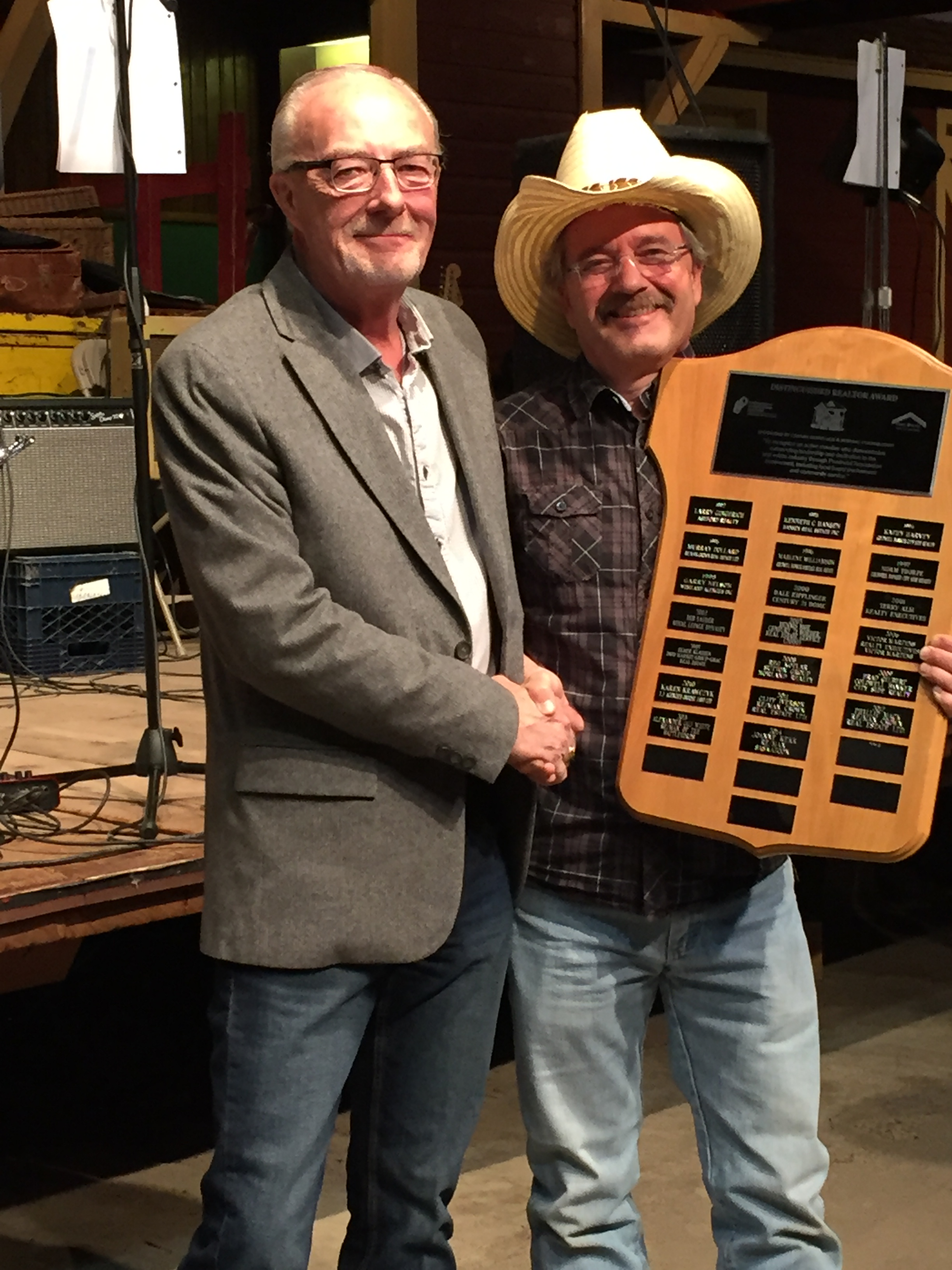 Wayne White has been a part of Saskatchewan's real estate community for over 40 years. He's been a member of the Association of Saskatchewan REALTORS® (ASR) since 1975, a broker since 1978, served as president of the Association of Regina REALTORS® (ARR) twice, received an Honorary Life Membership from the ASR in 2004 and was named Regina's REALTOR® of the Year in 2007. So it came as no surprise when the ASR and Canada Mortgage and Housing Corporation (CMHC) announced that they were honoring White with the 2016 Distinguished REALTOR® Award.
"To have contributed as much as he has to the boards and his community – that's what this award is all about, and Wayne is an obvious choice for Distinguished REALTOR®," says Bill Madder, CEO of the ASR. "There is no question about Wayne's dedication to the REALTOR® community. Our sincere congratulations go out to him," he adds.  
White, who is a Broker/Owner of Realty Executives Diversified in Regina, was presented with the award at the Quality of Life Legacy Gala in Saskatoon on April 27, 2016.
"The agents and staff at Realty Executives Diversified would like to congratulate Wayne on receiving the Distinguished REALTOR® Award," says Owner Chad Tameling. According to Tameling, White's attitude and genuine interest in the wellbeing of others make him a pleasure to work with.
"The support he shows his peers is part of why he is so well respected by others in the industry," adds Executive Pauline Relkey.
Relkey, who has known White for about 20 years, says he's also very active in the community. "He volunteered for the Kidney Foundation, the Cancer Society, Heart and Stroke Foundation – canvassed for [them for] 16 years," says Relkey, noting that he is also a bell ringer for the Salvation army. White has coached amateur hockey and baseball for the last 20 years and was also a member of Wheat City Kinsmen for 12 years, three of which he served as a director.
Described as a pillar of the real estate community, White has also served on various committees throughout the years. His accomplishments include serving as director of the ASR twice, teaching pre-membership and advanced REALTOR® courses throughout Saskatchewan from 1986 to 1996, and serving as an elected member of the Saskatchewan Real Estate Commission (SREC) from 1991 to 2014.
"Wayne White exemplifies the qualities the Distinguished REALTOR® Award embraces," says Madder. He was also chairman of SREC from 1993 to 1995 and again from 2011 to 2014, and on the Board of Directors for ARR from 1981 to 1986 and again from 1996 to 2001.
White attributes his success in the industry to persistence and putting his clients and agents needs ahead of his own.