Last year, agent Beverly Carter was murdered after showing a house to what she thought was a prospective cash buyer. Since then, September as REALTOR® Safety Month has held special significance for agents. It's also become a rallying point to keep safety top-of-mind. Whether you're buying a home, selling a home or showing the home, ensuring a safe real estate transaction is important.
Here are some ways each party can stay safe in both a common but possibly dangerous situation: the open house.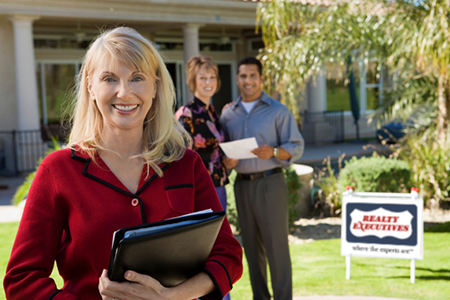 For the seller: Your first showing of your home happens online. Hide pictures of your children and loved ones. Tuck away identifiable information from the eyes of criminals. Know exactly when your information is going up on the MLS and be prepared to turn down unexpected visits from stop-in "buyers." All those precautions you took for online listings? Do them ten-fold for in-person showings. Ensure calendars that display your family's whereabouts get hidden from view. Lock up valuables like computers or jewelry. Hide any alcohol or prescription medications that might be in cabinets around your home. (Addicts often target open houses for places to pick up substances.)
For the buyer: Luckily for the real estate market and the economy, foreclosures are down from their peaks of the last decade. Lessons learned from this tumultuous time in real estate, however, are still key to safety. Research the neighborhood's safety stats before you visit. (You'll want this information anyway before you buy, so it's great to get a head start.) Keep an eye out for anything strange while walking around a home once you have arrived. Have your agent check for hazards in the home from loose floorboards to surprise squatters.
For the agent: If you can, view properties—hopefully with a colleague—before you show them to a client. This helps ensure there are no unwanted visitors in say, a foreclosed or abandoned home. But it also allows a chance for you to map a safety and exit plan in case of an emergency situation in the home. Alert others when you are viewing homes if you must go alone. Establishing a predetermined "safety phrase" with your office manager or broker is also helpful. You can even dip your toe into the high-tech market with wearable technology. These new devices can help save you in a high-pressure situation.
For everyone: Here's the takeaway—Think about safety before it becomes an emergency. Creating a game plan ahead of time is a great way to keep everyone safe while on the way to finding their dream home.
For more ways to stay safe, check out REALTOR® Magazine's Field Guide to Safety.