A lot of great information was shared at the National Association of REALTORS® (NAR) conference, and one of the conference's most interesting panels was also one of its first: Residential Economics Issues and Trends Forum — Will Housing's Strength Continue into 2016?
Cost, demographics will shape real estate's future
Jonathan Corr, the CEO of Ellie Mae, a tech company that processes as many as 1 in 4 mortgage applications, points to homebuyer demographics and closing costs as drivers of future change.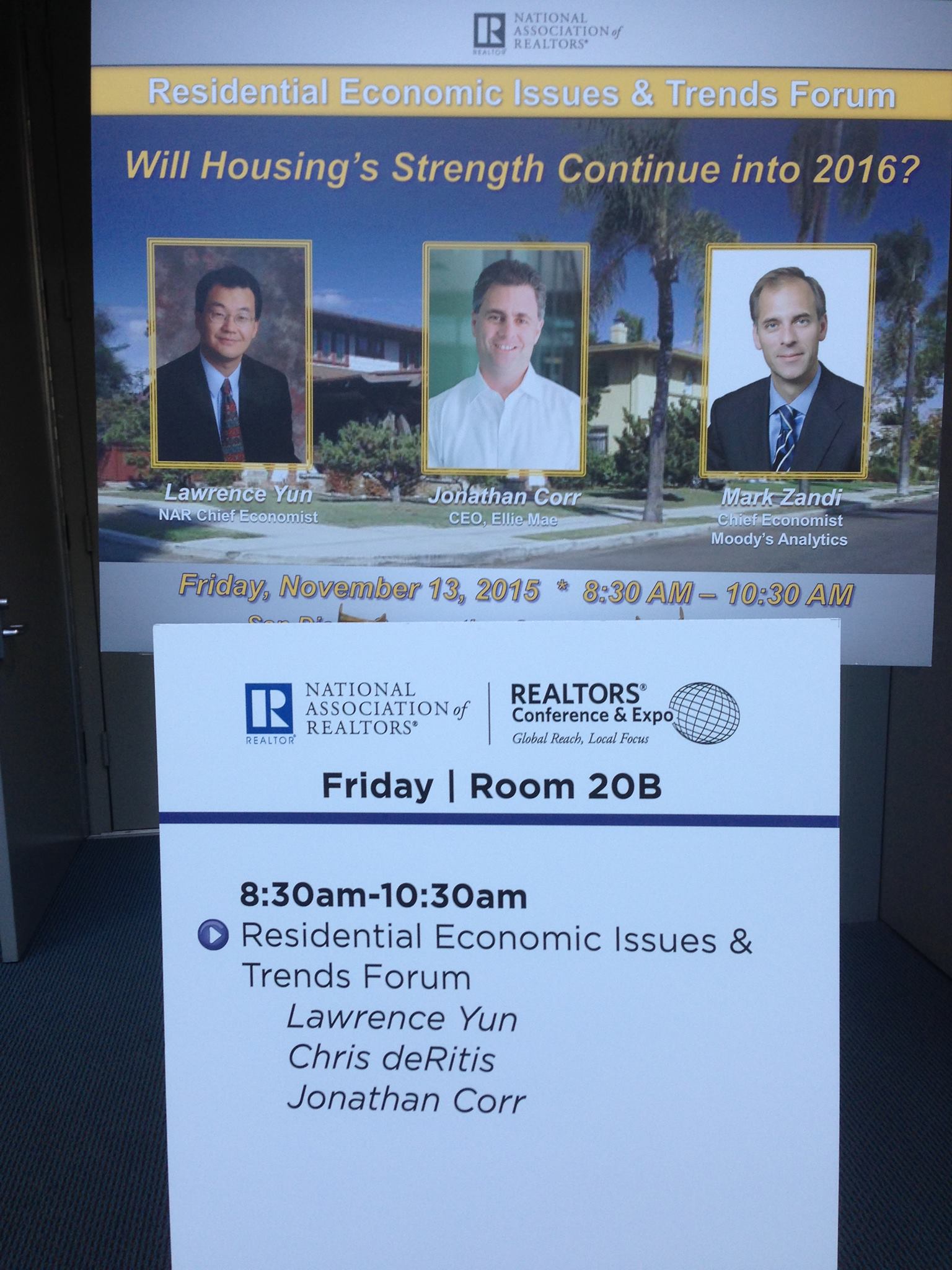 In 2007, the cost to close a loan was $3,400, whereas last year, the cost hovered around $7,000, according to Corr. The increases, mainly due to the Consumer Financial Protection Bureau as well as other regulators, will factor into the real estate deals of the future.
Demographically, Corr said that the more than 80 million millennials — the biggest generation since 76 million baby boomers — will set the pace in real estate.
"They are reachable, but not by old-school means," Corr said. They key? Leveraging technology in tomorrow's transactions. Corr predicts that everything to do with a real estate transaction will be done electronically in the next five years. Continue reading →