It's been 15 years since the last time REALTOR® Jim Stroo, Broker/Owner of Realty Executives of Hattiesburg, won the designation of REALTOR® of the Year. In fact, it was just a year after he opened the Hattiesburg office. A lot has changed in that decade and a half, but one thing that hasn't: Stroo's love of real estate and his hometown of Hattiesburg, Mississippi.
We chatted with Stroo to learn more about the honor, the market in the Pine Belt and what makes Hattiesburg such a special place to be.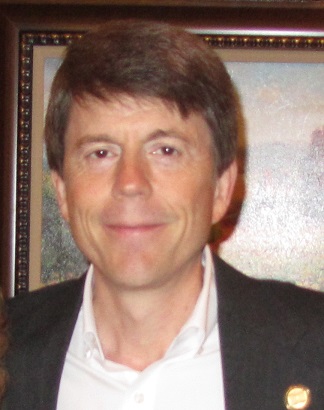 Realty Executives International: Congratulations on being selected 2015 Hattiesburg REALTOR® of the Year. Tell us, what makes Hattiesburg, Mississippi, such a special place to be?
Jim Stroo: I've lived here in Hattiesburg all my life. To me, the most wonderful thing is its size. It's big enough to have shopping, fine medical facilities, two universities and things to do, but it's small enough that when I walk around I see people I know. We're small enough to enjoy not being a number in a 2-million-person city. As far as real estate in Hattiesburg, we have a fantastic purchasing power as far as what you can buy for your money. Plus, we're a growing community but it's not unsustainable or unplanned. And it's because we have excellent schools, very low crime, available land at a reasonable cost, good builders that are building a quality product and when you put all of that together, you have conducive conditions for people to want to stay.
You'd been in the business six years by 1999. What drove you to co-found Realty Executives of Hattiesburg that year?
I actually didn't have the desire to be a broker, although I'm glad I am now. I had been a REALTOR® for six years at other firms and I wanted to have some control over the work environment, some stability with the fees that agents were being charged, a place that was professional in its atmosphere, and that people could exercise their faith in their workplace without question. Long term, I felt like I needed to become an owner to ensure those things would be available. Now I love being a Broker/Owner because when I help an agent solve a problem and save a deal that I know might not have happened otherwise, it's made them happy, it's been good for the real estate community and it's made a difference. Continue reading →