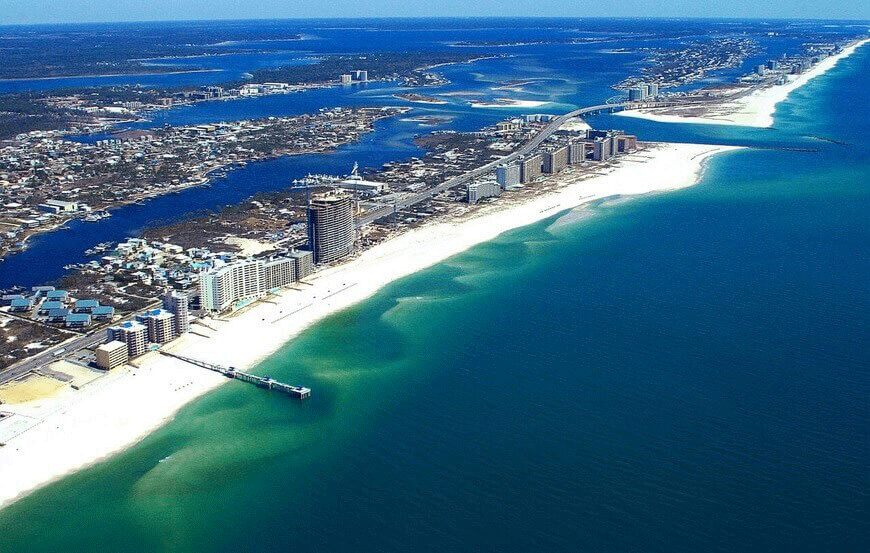 Scoring a high return on investment is bound to cross the minds of homeowners as they embark on significant renovations or repairs. For contestants on HGTV's new Beach Flip series, it's the name of the game. When it comes to real estate in Gulf Shores, Alabama (the show's focal point) Executive Clarissa Rambo of Realty Executives Gulf Coast knows the bottom line. Beach Flip's challenge? Each 2-person team on the show was tasked with turning around a rundown, two bedroom, two bathroom beachfront home in eight weeks while staying within a $40,000 budget. Rambo was selected to appear on the show (airing Sundays on HGTV, 8:00pm CST through August 22) to evaluate each team's renovation work. You'll have to catch the show's final episode to see which team will walk away with the $50,000 prize. However, you don't have to wait for an inside scoop on the Gulf Shores market, plus insight on which home repairs make the most sense to the pros!
Clarissa Rambo was a natural choice for the producers of Beach Flip. She was asked to evaluate the weekly home improvements made by each team, along with a handful of other local real estate professionals featured on the show. Rambo grew up in Gulf Shores and Orange Beach and has local expertise of the Alabama Gulf Coast market.  A multi-million dollar producer, she has more than seven years of experience as a real estate agent along with two years of experience in the title industry.  We recently chatted with Rambo, who shared insider info in the following interview:
Is there a strong market for waterfront fixer-uppers in the Gulf Shores, Alabama area?
While there are a plethora of dated beach homes and duplexes along the Gulf Coast, our inventory at the moment is low. I expect inventory to start catching back up in the fall and through the winter, when the units are not booked with back-to-back vacation rentals.
Is it reasonable for everyday buyers to take on these types of renovation projects? Or is it best left up to the pros?
It is completely possible for everyday buyers to take on these types of projects as long as they are willing to put in a lot of sweat equity. However, most of the "flippers" tend to be investors who have done several of these types of renovations, but everyone has to start somewhere!
As you evaluated home improvements made on the show, what aspects of the home were you most focused on? What in particular were you looking for?
We have been tasked with evaluating the homes before, during and after the renovation process. Mainly, we focus on return on investment by considering what buyers are going to look for when searching for a beach house, which boils down to:
• Function
• Durability
• Aesthetics
• Convenience
In your professional opinion, which types of home renovation bring the most return on investment for sellers?
In my opinion, the largest return on investment in home renovations center around kitchens and bathrooms. This trend remains strong in many regions, but in a beachfront home, relaxation and entertainment are important factors. It's very obvious to buyers if upgrades to kitchens and baths have not been maintained through the years, causing homes to appear dated when these areas are overlooked, even when basic home maintenance has remained consistent.
What are the top 3 reasons home buyers would want to relocate to the Gulf Shores area?
Alabama's Gulf Coast is a hidden gem (though maybe not for long)!
1. We have beautiful white sand beaches and gorgeous Gulf waters.
2. Our cost of living is very affordable.
3. We remain a family beach with plenty of activities, restaurants and shopping for the entire family. Gulf Shore's motto is "small town, big beach" and I believe that description fits us perfectly.
Watch the latest episode of Beach Flip this Sunday, at 8:00pm CST on HGTV.  You may just catch the home renovation bug yourself!