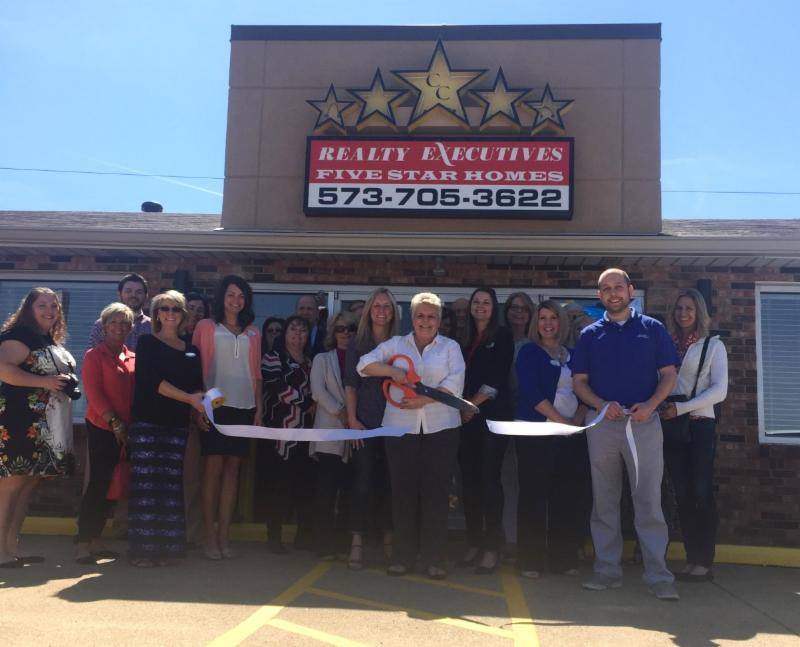 Realty Executives Five Star Homes recently opened a new office on 609 N. Potosi Street in Farmington, Mo. Celebrating the new location with a ribbon cutting ceremony, the Farmington Regional Chamber of Commerce held the event on Tuesday, March 29, 2016. Board members and staff of the Chamber of Commerce, Executives, and friends and family joined in on the fun.
Headed by Broker/Owner, Cindy Callahan, the office currently has four Executives specializing in residential and commercial properties. Realty Executives Five Star Homes will serve St. Francois County, including the cities of Farmington, Bonne Terre, Park Hills, Desloge, Bismarck and Leadwood.
The United States Census Bureau reports St. Francois County is home to an estimated 66,500 people and has approximately 30,000 residential homes. The average value of an owner-occupied home is $99,000.