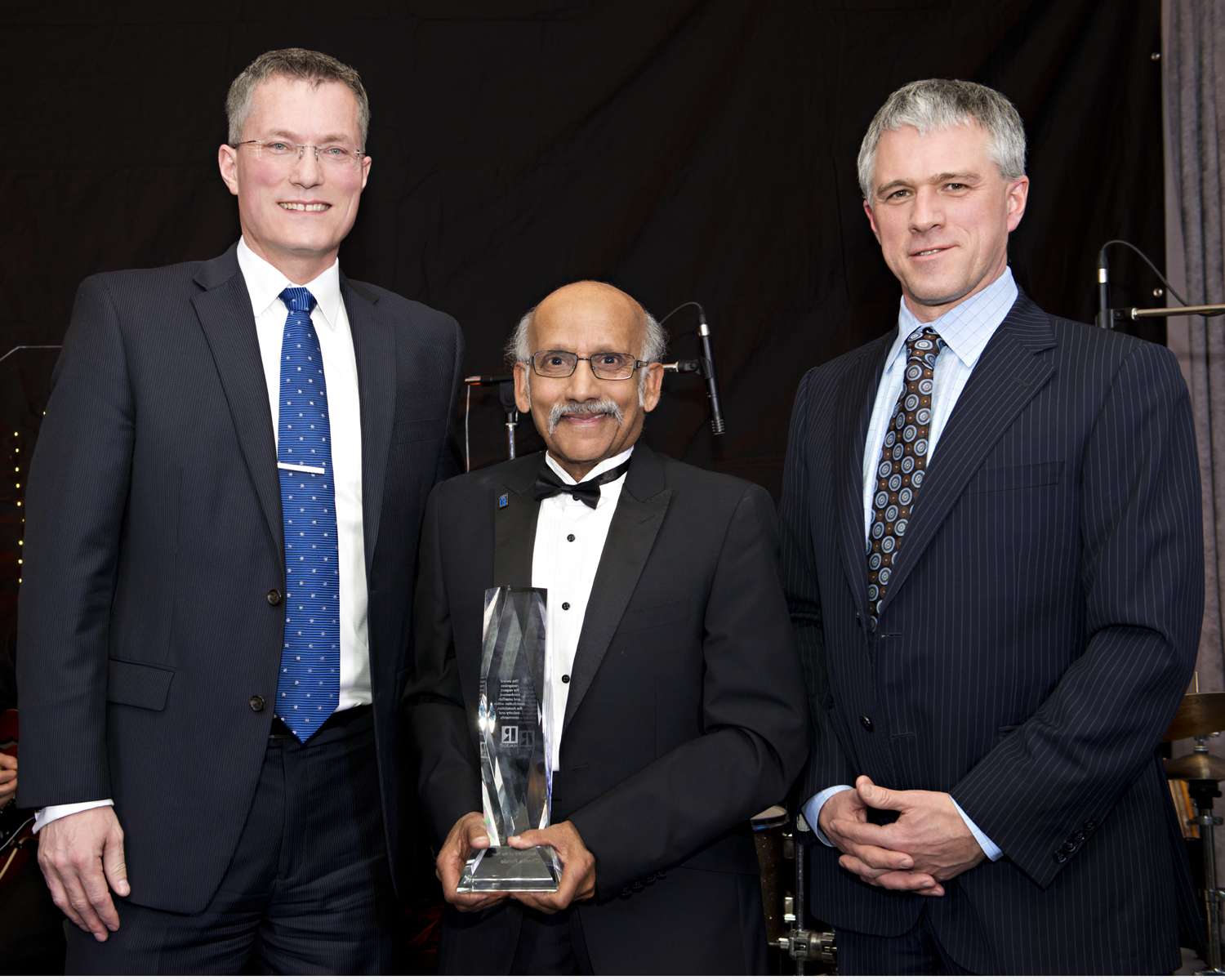 Realty Executives professionals featured prominently at The REALTORS® Association of Edmonton's (RAE) annual awards ceremony held on Friday, March 4, 2016. Taking home three of the eight awards presented at the gala, Realty Executives veteran Charlie Ponde won the REALTOR® of the Year Award, Broker/Owner Bill Tarrabain was awarded a Life Membership, and Executive Brittany Collard was presented with the Rookie of the Year Award.
Ponde of Realty Executives North Star, has been a REALTOR® since 1992 and with Realty Executives since 1997. He was named the REALTOR® of the Year for his service to both the real estate profession and the community.
As an active member of the community, Ponde has been elected to and served on multiple industry bodies, including the Alberta Real Estate Foundation, AREX Claims Committee, the Arbitration and Professional Standards Committee, the Edmonton Realtors' Charitable Foundation, the Government and Political Action Committee, and the Technology Committee. He also served as the President of the RAE in 2009 and is now a Life Member of the association.