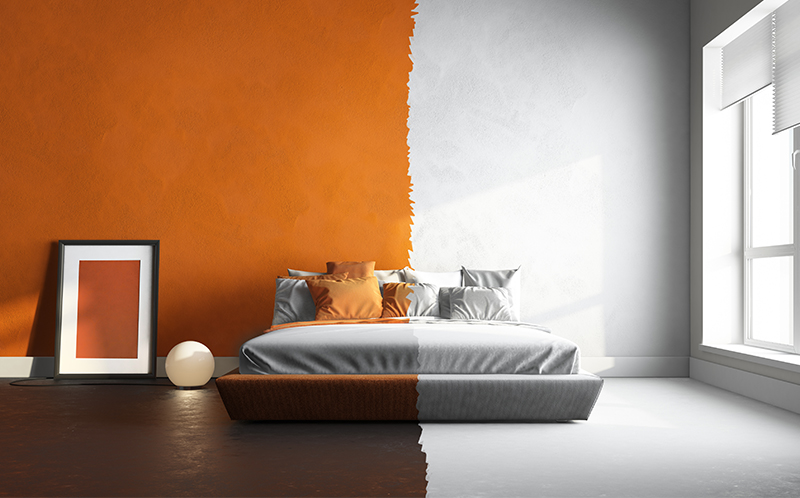 Whether it's the neighbors or the wallpaper, there are usually a couple things about our homes we'd like to change. Here are four easy solutions to your common home woes:
Problem: My house needs more personality.
Solution: Paint the walls! An easy and cheap way to transform a room is to pick a new paint color. There has been a lot of modern research on the psychology of color and some argue that color can affect our moods, so there's merit in brightening up your kitchen with a yellow accent wall or bringing calm into your bedroom with a soothing lavender. If you crave a color that's truly bold or trendy, fear not. A quick neutral paint coat can save your resale value down the line. If you are shy about a full on wall treatment, even some paint on a prominent furniture piece or a unique, colorful, wall-sized art piece can spice up your space in no time.
Problem: My house feels tiny.
Solution: Mirrors and floor-to-ceiling designs are your friend. It's not true that you have to only use one piece of tiny furniture and hope a room opens up. Be unafraid to take design around the whole room: place a mirror on the wall instead of an art piece to open the area, take that newfound paint color all the way up to the ceiling and accent it with floor-to-ceiling light drapes to give all your spaces a grandiose feeling. Continue reading →