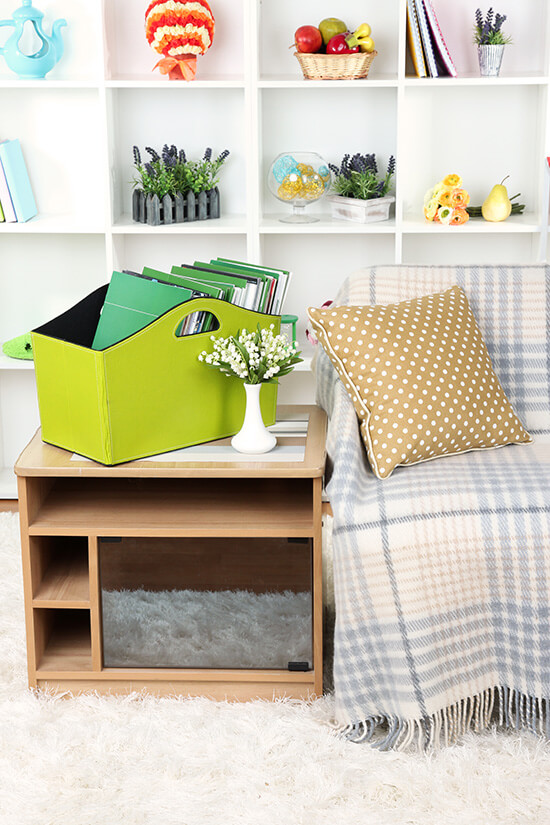 You clean your living space all the time: fluff pillows, dust bookcases and wash those dishes that seem to multiply themselves if you leave them overnight. There's a couple times a year, however, where those corners and cabinets and carpets you sometimes neglect could use a deep clean. Here are 4 spring cleaning tips for those forgotten spaces in your home.
Deep clean those carpets. A couple times a year, your carpets could use a really deep clean, one that your vacuum usually can't provide. Don't just pass that carpet cleaning machine by at the grocery store. A quick rental or a small sum paid to a carpet cleaning service can brighten up a space and provide a new sense of clean.
Don't forget the drapes. Curtains and drapes rarely are top of mind when it comes to the necessities of daily cleaning. Depending on the fabric, you can wash them at home or take them for a quick spin at your local dry cleaner.
Flip your mattress. Yes, this is a pain — but it is also totally worth it. And don't just flip it over, but also head to foot. This helps a mattress keep its shape and provides you a restful night's sleep. (Oh, and if it's over eight years old, you might consider replacing it completely for a truly clean resting area.)
Clean that sofa cover. A great way to freshen up a space without investing in new furniture is by throwing on a sofa cover. But you don't want that cover to get dingy, so throw it in the wash with like colors and then really vacuum in between cushions and polish up any feet to make your furniture gleam like new.