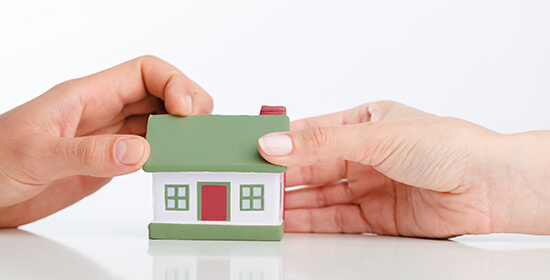 There are a variety of issues a couple has to resolve when they decide to file for divorce. Don't let the house become the elephant in the room – or on the lot. Work to put away the anger and find an agreeable middle ground that works for you both.
Before you do anything, talk to a professional (or several)
A home and a marriage are two decisions with a  large financial impact on your life. While you proceed through this uncharted territory of divorce, consult not only your attorney but a real estate professional – preferably one that has some experience navigating the choppy waters of home sales and divorce – as well as any financial professionals in your life. Consider the options you've been provided, so you can move forward in making a mutually-beneficial decision.
If you both agree to sell the house
This is the least complicated option for a host of reasons, but it's not the only agreement a parting couple will have to come to.
 Asking price: Pick a price that still matches the neighborhood's comps, even though you'll be dividing the (hopeful) profits between you. Even if you need to sell for a loss, proper home pricing is crucial when you are trying to sell – especially if you are trying to wash your hands of the shared cost.
Scheduling with a professional: Who is going to meet with the agent and when? How will you both vacate the premises during showings? How will you manage any counter offers or other hiccups in the process?
Taxes, fees and division: Are you splitting the profits 50/50? How will you factor in taxes from the sale as well as the fees of the divorce attorneys and financial professionals, real estate agents and/or real estate attorneys that might guide you through the process?
If one of you wants to keep the home
This sounds deceptively simple, but there are several considerations for both the spouse staying in the home and the one vacating.
 If you're staying put: Just having your ex sign over the title and deed seems easy enough, but it's important to ensure your credit will withstand refinancing your mortgage under just your name. Buying out your partner can be helpful to provide some stability during a volatile time, but you might be on the hook to pay out half of any equity on the home, so ensure your new mortgage can cover this cost.
 If you're ready to move on: Your ex can move forward with loan assumption, depending on your local statutes and your existing mortgage agreement. But it's better to have them refinance, with you extracting equity out of the home. Then, procure the proper paperwork that shows you're no longer on the hook for that mortgage, so you have the opportunity to purchase another property in the future, if you so choose.
If you just can't agree on what to do
This tends to cause couples more harm than good in the long run. You can maintain the existing mortgage, using the property as an investment vehicle with each of you owning an interest until some agreement can be reached. Eventually, the house will still be sold and split – usually with much more heartache and headache.
Regardless of your situation, this entire process can be aided with the guidance of a real estate professional.