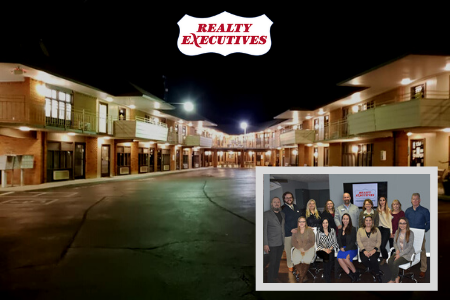 Realty Executives Southern Living of Sevierville, Tennessee has stayed true to family tradition dating back over 200 years, while growing a business committed to training and leadership. The brokerage, opened in February 2019, has added 18 new agents and grown to be a recognizable brand within the community.
Broker/Owner Krystal Whaley joined Realty Executives after two years of researching real estate franchises. Prior to establishing the franchise, Whaley practiced real estate in California where in 2009 she opened a boutique brokerage, Whaley Realty, which was brought back to Tennessee in 2014.
"I went through a very thorough process and was excited to learn Realty Executives was open to making me a franchise owner," Whaley said. "I wanted a brand that offered the support I needed to grow, but also the culture I wanted to bring to our community."
Whaley is certified through the state of Tennessee as a Woman Business Enterprise. Her family, area natives since the 1800s', have always been in the commerce and real estate industry, making it an easy choice for Whaley to follow in their footsteps.
"This town is a part of my family and I wanted to bring a perspective that was new to many agents because they weren't from the area," Whaley said. "We have a niche market and in order to have quality agents, they need training that focuses on local needs."
Sevierville attracts over 16 million visitors per year and is consistently ranked as a top vacation rental market by Forbes. Due to the large tourism and hospitality industry, Southern Living needed to not only train their professionals on residential real estate but expand their services to include vacation and tourism, commercial real estate, waterfront and land properties.
In addition to Sevierville, Realty Executives Southern Living also serves the territories of Pigeon Forge and Gatlinburg . The Whaley team continues to drive for top-notch training for local agents in an effort to best serve their communities.