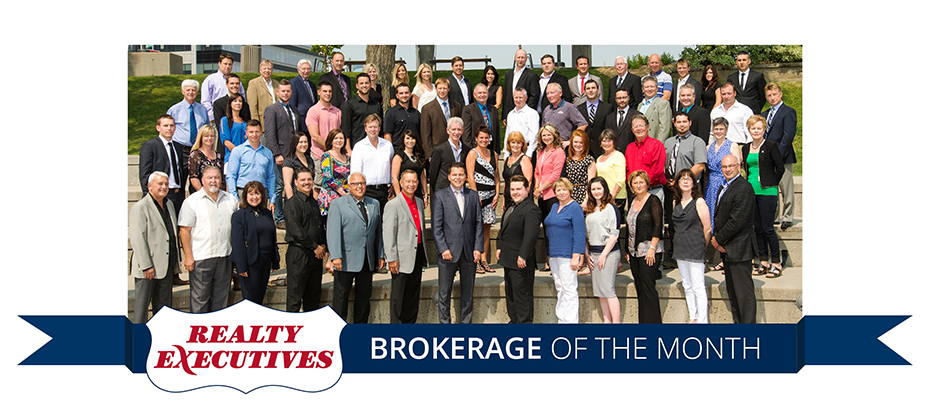 Realty Executives International is pleased to announce Realty Executives Saskatoon in Saskatchewan has been named the Brokerage of the Month for February 2017. Realty Executives Saskatoon, together with their Broker/Owner Wayne Zuk and the Zuk family, kicked off their 2017 "giving back" efforts by gifting over $100,000 to help fund Merlis Belsher Place, a modern, twin-pad ice facility at the University of Saskatchewan.
The new facility, projected to open by the fall of 2018, will impact hockey families across the city. CBC news reported Merlis Belsher Place will include a 2,650-seat arena with room to expand, and will provide much-needed ice time to both the University of Saskatchewan Huskies and Saskatoon Minor Hockey.
Realty Executives Saskatoon has been a part of the Realty Executives International brand since 1995. In 2016 and 2015 the brokerage was recognized as a Market Leader, and was awarded a Realty Excellence® Award for holding major market share in their community with more than 100 Executives in their brokerage. Realty Executives Saskatoon has consistently ranked among the top listing and sales offices across the entire Realty Executives system.  Broker/Owner Wayne Zuk brings a depth of experience to his role, having operated as a non-affiliated brokerage for 20 years prior to launching Realty Executives Saskatoon.
"Many citizens including youth will benefit from our contribution to the Twin Ice facility at Merlis Belcher Place. We are involved in our community and feel very strongly about giving back. This is the second time that Realty Executives Saskatoon has committed over $100,000 to a worthwhile community cause," Zuk stated. "The first was to a section of a trail (now known as the Realty Executives Boardwalk) along our river called the Meewasin Valley trail. Over the years we have contributed to many very worthwhile community causes, and I hope we can continue to do so for many years to come."
Realty Executives of Saskatoon believes in investing in the next generation at both the community and brokerage level.
"We look forward to the next generation of Realty Executives," Zuk says. "What differentiates us is an industry-leading education program, bringing youthfulness and an extraordinary group of very successful, experienced Executives together, creating great energy, great enthusiasm, and great results."
From all of us at Realty Executives International, congratulations to Realty Executives Saskatoon!