It's been 15 years since the last time REALTOR® Jim Stroo, Broker/Owner of Realty Executives of Hattiesburg, won the designation of REALTOR® of the Year. In fact, it was just a year after he opened the Hattiesburg office. A lot has changed in that decade and a half, but one thing that hasn't: Stroo's love of real estate and his hometown of Hattiesburg, Mississippi.
We chatted with Stroo to learn more about the honor, the market in the Pine Belt and what makes Hattiesburg such a special place to be.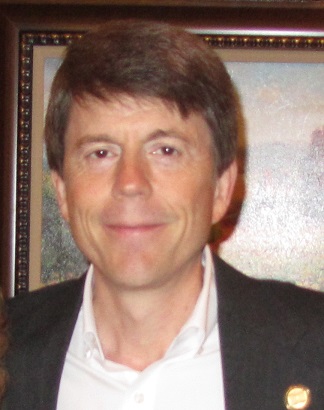 Realty Executives International: Congratulations on being selected 2015 Hattiesburg REALTOR® of the Year. Tell us, what makes Hattiesburg, Mississippi, such a special place to be?
Jim Stroo: I've lived here in Hattiesburg all my life. To me, the most wonderful thing is its size. It's big enough to have shopping, fine medical facilities, two universities and things to do, but it's small enough that when I walk around I see people I know. We're small enough to enjoy not being a number in a 2-million-person city. As far as real estate in Hattiesburg, we have a fantastic purchasing power as far as what you can buy for your money. Plus, we're a growing community but it's not unsustainable or unplanned. And it's because we have excellent schools, very low crime, available land at a reasonable cost, good builders that are building a quality product and when you put all of that together, you have conducive conditions for people to want to stay.
You'd been in the business six years by 1999. What drove you to co-found Realty Executives of Hattiesburg that year?
I actually didn't have the desire to be a broker, although I'm glad I am now. I had been a REALTOR® for six years at other firms and I wanted to have some control over the work environment, some stability with the fees that agents were being charged, a place that was professional in its atmosphere, and that people could exercise their faith in their workplace without question. Long term, I felt like I needed to become an owner to ensure those things would be available. Now I love being a Broker/Owner because when I help an agent solve a problem and save a deal that I know might not have happened otherwise, it's made them happy, it's been good for the real estate community and it's made a difference.
You'd won REALTOR® of the Year before in 2000. What makes this year's award different? How have you evolved over that time and to what do you attribute that continued success?
I am a working Broker/Owner, which means a majority of my income comes from my own sales, so I'm determined to treat other REALTORS® fairly. Of course, I am zealously representing my clients but you can do that and treat the other REALTOR® fairly and honestly. But In Hattiesburg, the REALTOR® of the Year honor also has to do with service to the Hattiesburg Area Association of REALTORS® (HAAR) board. Our profession is not simply a sales job, but a profession of counseling and advising. Being on the board has forced me to do more as far as education, technology, knowledge of collateral issues because the buck stops with me right now when it comes to Hattiesburg real estate. When I was given the 2000 award, it was my seventh year in real estate, but I was not a very mature REALTOR®. This is my 23rd year in real estate and now I'm a more well-rounded REALTOR® as far as representing the HAAR board and appreciative of what we have here in Hattiesburg.
What do you think is the "Executive" advantage? What makes a Realty Executives agent or a broker different than any other?
In two words: professional exceptionalism. There are reasonable expectations of professionalism from Realty Executives International, but they also allow great freedom and autonomy in the running of our office. No one in the company knows Hattiesburg real estate better than I do. People all the way to the top, I get the feeling that they get that. With that autonomy, we've grown now to the second most productive real estate brokerage in the Pine Belt of southeastern Mississippi, even though the #1 office has significantly more agents. Part of that is that we demand professional excellence in our agents as far as their knowledge, practice and ethics. We have training by myself and also third parties like surveyors and title companies, not because they'll be practicing those things, but so they know the parts of a home inspection report or understand the basics of flood elevation. I want our agents to be the most professional and well-educated agents possible. We set an expectation from Day 1 that that's what is the norm for a Realty Executive agent. It's not good enough to just be an OK agent because you don't want to be an OK agent around 18 exceptional agents.
Any final thoughts on your honor of REALTOR® of the Year?
I'm very happy because I believe the Hattiesburg Area Association of REALTORS® is exceptional in the country for its business practice and its compassion and working with other agents well. When I talk with other agents, I have professional, mutually beneficial experiences. I'm proud of Hattiesburg that we by and large seek win-win situations and when you are proud of the people you are representing, it makes the award mean that much more to you.
To learn more about Jim Stroo and Realty Executives of Hattiesburg, visit www.jimstroo.com, email jimstroo@realtyexecutives.com or call the Hattiesburg office directly at 601-268-1600.