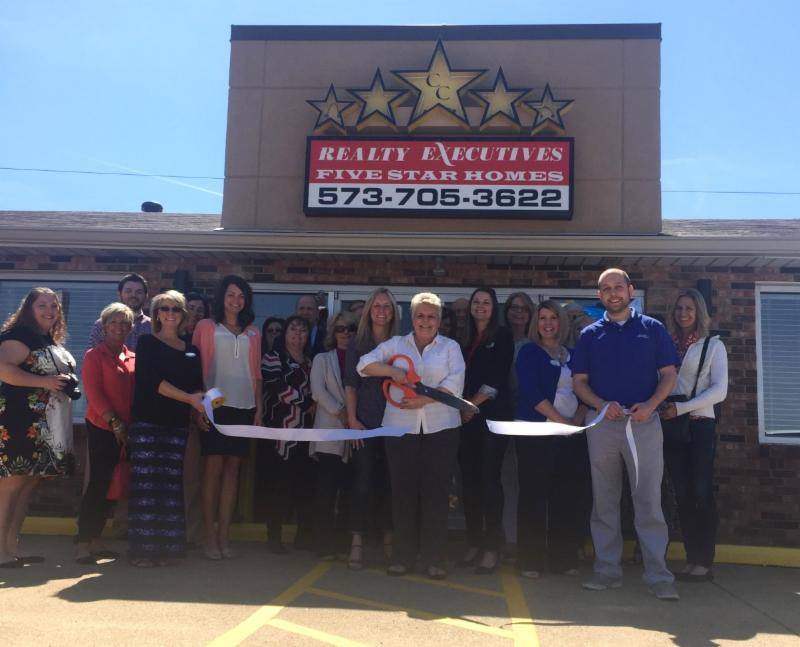 Realty Executives Five Star Homes recently opened a new office on 609 N. Potosi Street in Farmington, Mo. Celebrating the new location with a ribbon cutting ceremony, the Farmington Regional Chamber of Commerce held the event on Tuesday, March 29, 2016. Board members and staff of the Chamber of Commerce, Executives, and friends and family joined in on the fun.
Headed by Broker/Owner, Cindy Callahan, the office currently has four Executives specializing in residential and commercial properties. Realty Executives Five Star Homes will serve St. Francois County, including the cities of Farmington, Bonne Terre, Park Hills, Desloge, Bismarck and Leadwood.
The United States Census Bureau reports St. Francois County is home to an estimated 66,500 people and has approximately 30,000 residential homes. The average value of an owner-occupied home is $99,000.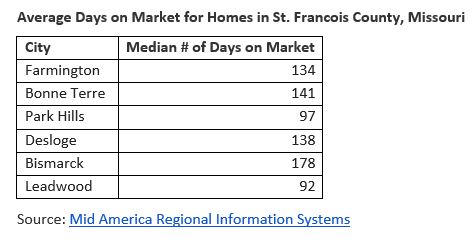 Commenting on the local market, Terry Callahan, Account Manager and Certified Marketing Executive for Realty Executives Five Star Homes said, "Businesses are building and moving into the Farmington area, and people are moving into and around the city.  It's becoming a very popular city and is growing very fast."
Farmington has an estimated population of 17,900 people and is the regional center for the health care, medical equipment manufacturing and retail industries in the area. The current job growth rate of 1.63% is predicted to rise to 36.50% over the next 10 years, which is promising.
The city is home to the area's largest summer festival, Farmington Country Days, a three-day event with free concerts, as well as activities for the whole family. Farmington has a lot to offer as far as recreational activities. It has 15 parks (including a 25,000-square-foot skate park), a modern community civic center with a state-of-the-art fitness facility, two golf courses and a water park. Outdoor enthusiasts can also enjoy hiking, bird watching, camping, rock climbing and watersports at Millstream Gardens Conservation Area or one of six state parks, which attract visitors year-round.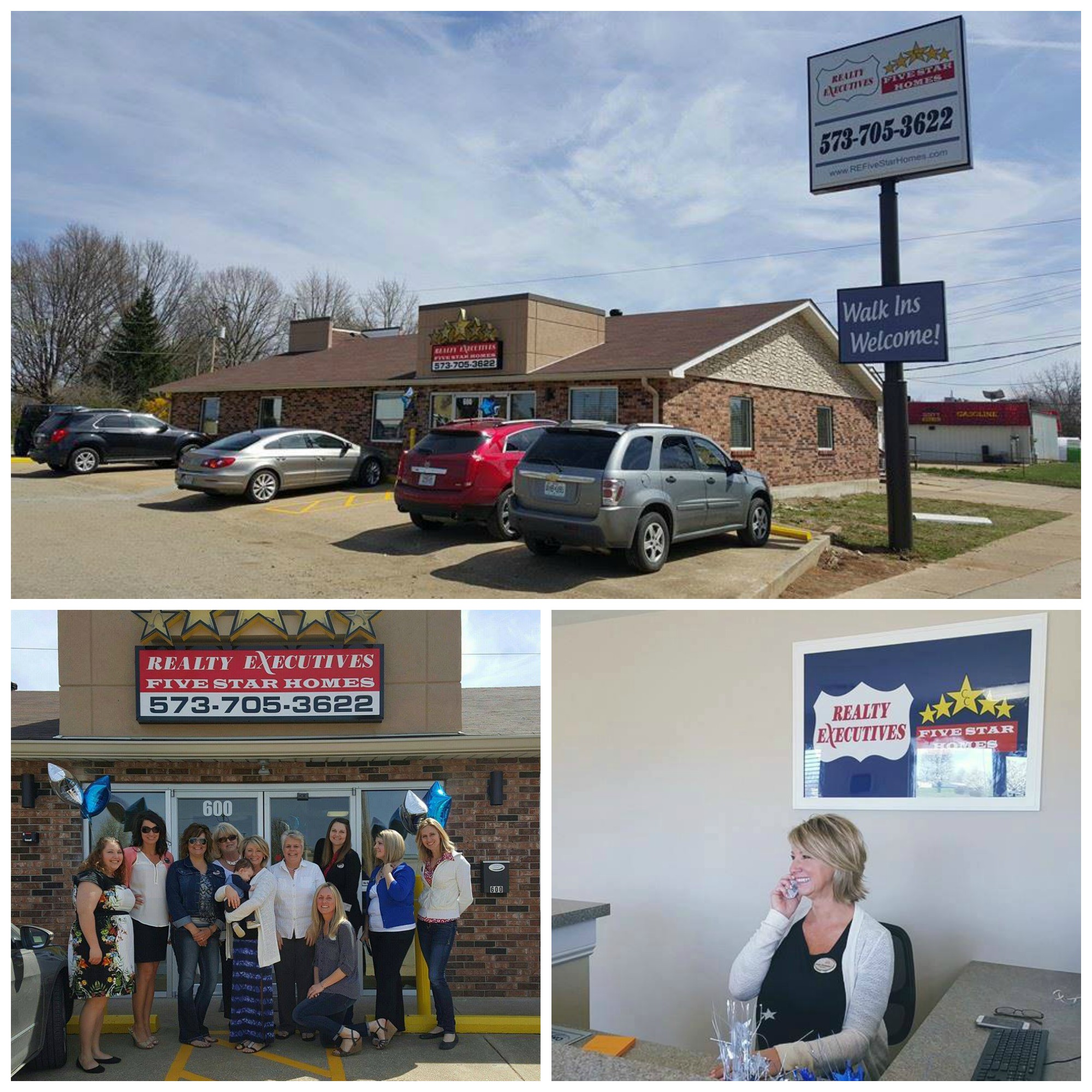 For more information on Realty Executives Five Star Homes, call the office at (573) 705-3622. To connect online, email Cindy@CindyCallahan.com, visit the company's website, or check out their Digital Magazine.  
All pictures courtesy of Realty Executives Five Star Homes.