Silence and stigma often cloud and prevent discussion about mental health issues in people of all ages.   Realty Executives of Simcoe Inc. in Barrie, Ontario recently sponsored the First Annual "Start Talking Cup" in Barrie, Ontario to help raise awareness and enact change in the community they serve.
The "Start Talking" Campaign seeks to change attitudes and patterns around mental health, especially concerning young athletes.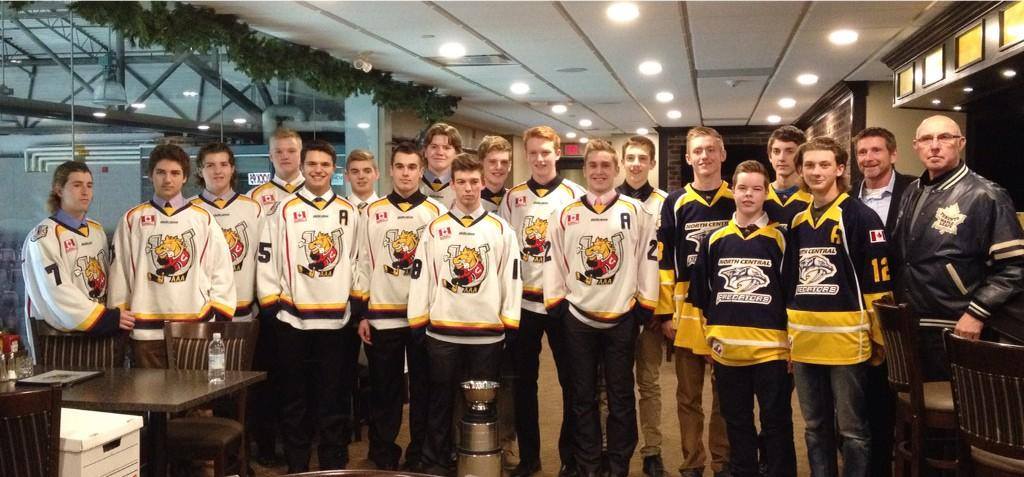 To help raise awareness, a hockey match was held on January 7, 2015, between two youth teams, the Minor Midget AAA Barrie Colts and the Minor Midget AAA North Central Predators at the Barrie Molson Centre.  The event was held in cooperation with the  Canadian Mental Health Association,  Simcoe County Branch and the "Start Talking" Campaign.
Executive Don McAskin and Realty Executives of Simcoe Inc. were proud supporters of the event, which was a great success.  The match featured the son of Realty Executives of Simcoe Office Manager, Jill Peters.  Plans for future events are already underway and the Realty Executives office in Barrie looks forward to once again supporting the efforts and taking part.