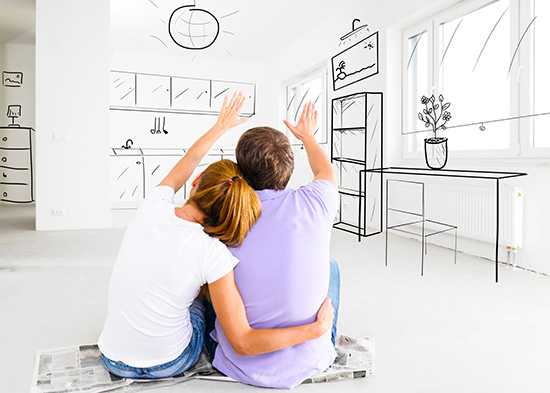 A new year means a new set of predictions for the future of real estate. How will 2016 shake out? Here are some U.S. and Canadian prognoses:
U.S. housing is intimately tied with job outlook
With a strong 2015 behind us, growth in the housing market should continue in 2016 — as long as job opportunities continue to grow to allow both first-time homebuyers and existing homeowners to participate in the market. That's even with possible economic changes like rising interest rates.
"As the economy gets better, job and wage growth should keep pace. So even though mortgage rates will rise, they will still be low by historical standards and very affordable," says National Association of Home Builders (NAHB) Chief Economist David Crowe in a news release. The organization's Senior Economist Robert Denk noted that with the evolution past the immediate troubles of the bust, the nation will see "broad-based recovery."
"It now is really a matter of housing markets reconnecting to the fundamental drivers, and that is employment," Denk said. "Production has been rebounding in all regions, prices have been moving up and new foreclosures are back to more normal levels."
So what does that mean in dollars and cents? The Mortgage Bankers Association predicts a 10 percent increase in purchase originations for mortgages, or $905 billion.
As for trends in the market, according to PriceWaterhouseCoopers' Emerging Trends in Real Estate® 2016 report, look for a continuation of home growth in so-called 18-hour cities that serve a millennial population looking for an urban lifestyle, a revamp of the classic suburb to embrace Gen X homebuyers and sellers, as well as a return to emphasizing human experience in the progression of real estate transactions.
Competitively priced Canadian homes will win the day
Canada Mortgage and Housing Corporation's (CMHC) 2015 Housing Market Outlook, Canada Edition has a moderation of the market that could favor both homebuyers and sellers this year.
"Housing starts and MLS® sales are projected to moderate in 2016," said Bob Dugan, CMHC's Chief Economist.
That breaks down into an average MLS® price between $420,000 and $466,000 on a projection of anywhere between 425,000 and 534,000 units during the next twelve months.
The Canadian Real Estate Association predicts similar numbers for 2016 but predicts the largest gains will be made in Ontario, driven by a projected tight supply of new homes that will go on the market next year.  The Alberta and Quebec areas should also see a solid housing market increase during 2016.