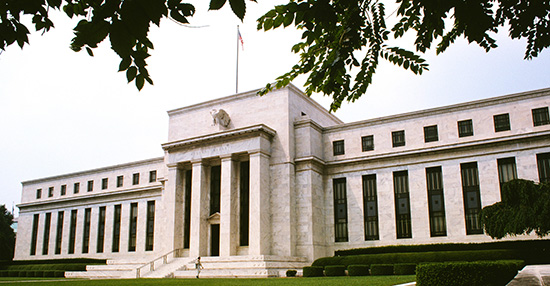 A historic day for the Federal Reserve in late December raised short term interest rates for the first time since 2006, a sign that the Fed thinks the U.S. economy is doing well. But what does the hike mean for your mortgage and your pocketbook?
Real estate market most sensitive to interest rates, but mortgages hold steady
The mortgage rates in early December ticked up ahead of the decision, but after Janet Yellen announced the 25 basis point hike (0.25 percent) rates actually declined. That's because mortgages tend to be based on longer term, fixed rates over short term ones.
Mortgage interest rates have been dancing right around 4% since then and they aren't expected to raise anytime soon. This is a near-historic low still, and coming off a strong 2015 in housing, it means that now can still be a hospitable environment to buy a home with a low mortgage rate.
History tells us rate hikes prompt varied reactions
Usually a rate hike prompts two reactions: some house hunters try and snap up their dream home quickly for fear that rates will rise beyond their budget and other buyers on the bubble of affordability back out of the market in fear of not qualifying.
That's more of a psychological reaction to the hike rather than the effect of modest bumps in rates, according to real estate news outlet Inman.
But the Fed's projections for interest rate increase tend toward modest, measured bumps over the next three years, the kind that shouldn't affect affordability for a while.
"At some point, you could get to a level of rates, 6 to 6½ percent, that would really begin to crimp affordability and then that would be a real negative," Mortgage Banker Association Chief Economist Michael Fratantoni told the Washington Post in December.
Fratantoni said the current rate hike is "going to be just a very modest headwind. Most of the other fundamentals are suggesting a very strong housing market in the year ahead."
Takeaways for 2016
Even though the Fed's rate hike had little effect on mortgage rates, 2016 and beyond should prove to provide further small hikes to the interest rates as the U.S. economy continues to show signs of stability.
In the press conference after the decision the Federal Open Market Committee said it "expects that economic conditions will evolve in a manner that will warrant only gradual increases in the federal funds rate; the federal funds rate is likely to remain, for some time, below levels that are expected to prevail in the longer run."
So what should you do? Three things are important to keep in mind:
Be aware of current conditions in your market — rising interest rates mean that the Fed thinks the economy is improving, which means so should housing prices in your area for when you want to sell.
Lock down low rates now — if you have an adjustable rate mortgage, now is the time to lock in rates that are still at historic lows and should remain there for the time being.
Don't panic — increases of fractions of a percentage add very little to a monthly mortgage cost and homeowners still tend to build wealth at a faster pace than renters. Plus a rising rate means you make more money in interest on that down payment in your savings account.