Real estate is a hot topic every year, and the year 2015 was no exception. Here is a look back at this year's U.S. and Canadian housing markets: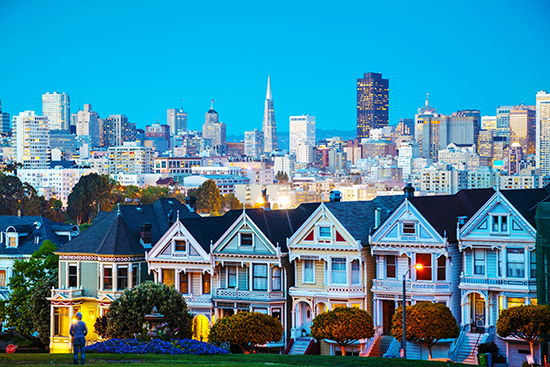 American gains, new laws take effect
The big story of the real estate year was recovery. San Francisco led the pack, where continued strength in tech sector jobs helped 2015 prices skyrocket above 2005 market highs. In California, Los Angeles and San Diego were close behind whereas outside of the state, cities like New York and Denver set the pace. In 2016, though, expect some changes.
"The global economic slowdown, financial market volatility, and the anticipation of higher interest rates are some of the challenges that may have an adverse impact on the market's momentum next year," said California Association of REALTORS®  Vice President and Chief Economist Leslie Appleton-Young in a release. At the end of quarter three, the National Association of REALTORS® had the average home price at $221,900, up 6% over 2014.  
The Consumer Financial Protection Bureau (CFPB) — as a reaction to the housing crisis — pushed for a major mortgage overhaul. That's where "Know Before You Owe" comes in. Prior to October, closing required four documents: a Good Faith Estimate, a Truth-in-Lending Act (TILA) document, a HUD-1 settlement as well as a final TILA document. Now, it's two documents in easy-to-read language: a Loan Estimate, delivered to homeowners within three days of their original home loan application, as well as the Closing Disclosure, which homebuyers receive three days before closing.
As CFPB director Richard Cordray said in his transcripted stated remarks to the National Association of REALTORS®, "the new Consumer Bureau is here to work with you to ensure that consumers' experience of the financial marketplace and the promise of the American Dream are one and the same."
Canada sees banner year
The Canada Mortgage and Housing Corporation (CMHC) pointed to a slew of economic factors impacting housing over the previous year.
"In 2015, increased housing market activity in provinces like Ontario and British Columbia – provinces that have benefitted from declining energy prices, a lower Canadian dollar and continued low mortgage rates – offset slowdowns in oil-producing provinces like Alberta," said Bob Dugan, CMHC chief economist, in a release.
A report from Royal LePage backs up these assertions, compiling data from more than 50 markets to find the average home sold for $502,643 during quarter three of 2015. That's up 8% from 2014.  
"Unlike the economic results seen in recent years, 2015 has been positive for Ontario, resulting in strong consumer confidence and increased housing market activity," said Royal Lepage CEO Phil Soper in a release.
What's next? Look for announcements from the Federal Reserve about interest rates in the U.S., that should signal economic changes globally in 2016.