The weather outside might be frightful, but the time it takes to decorate for the holidays doesn't have to strike you with fear. Here's a handful of tips to transform your home from underwhelming to a winter wonderland in an hour flat.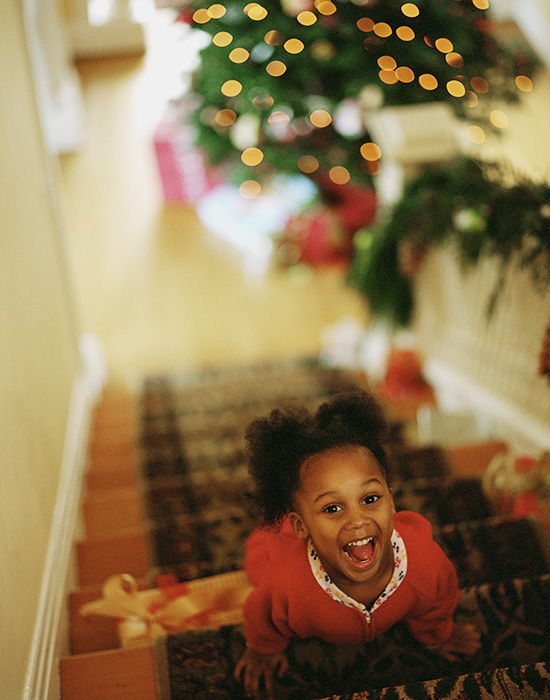 Basic decorations for your decorative focal point.

If you are making the focal point of your decorations a Christmas tree, Hanukkah bush, or Kwanzaa mkeka, keep the decorations simple. Instead of spending a lot of time hanging ornaments on each part of the tree, keep it simple with lights and a tree topper and then use those special decorations on tables or on a string around the mantle. (This also makes tear down easy.)
Use your mantle as a card stand.

You start getting cards for the holidays early. Put some quick decorations — garland, candles, tapestries, etc. — on the mantle and then start filling the open spaces with cards. It's also the kind of decoration that keeps on growing as well as keeps the cards in one place if you want to keep them for scrapbooking later.
Wreaths or other similarly sized decor help dress up everything — fast.

A half dozen wreaths on the lights outside your home, the front door and a strategic staircase instantly take your home into the holiday season. And you can purchase reusable artificial wreaths already decorated with lights and ribbon that not only make decorating this year simple, but give you reusable items that apply year over year and home over home.
Skip anything fresh or glittering.

Pine needles can wind up stuck in your home's carpet until April. Glitter and tinsel never stay just where you place them, even if they do look beautiful in the low, flickering lights of candles and light strings that accompany the holiday season. Alternatively, medium-sized items are easier to put up, take up more space and are easier to collapse so they don't take up too much space in the garage during the rest of the year.
Remember, it's about the holiday spirit. A warm demeanor, great food and good times with friends and family are the most memorable parts of the season. No need to re-enact a scene from "National Lampoon's Christmas Vacation." Simple, meaningful decorations are a great backdrop to quality time with those you care about.