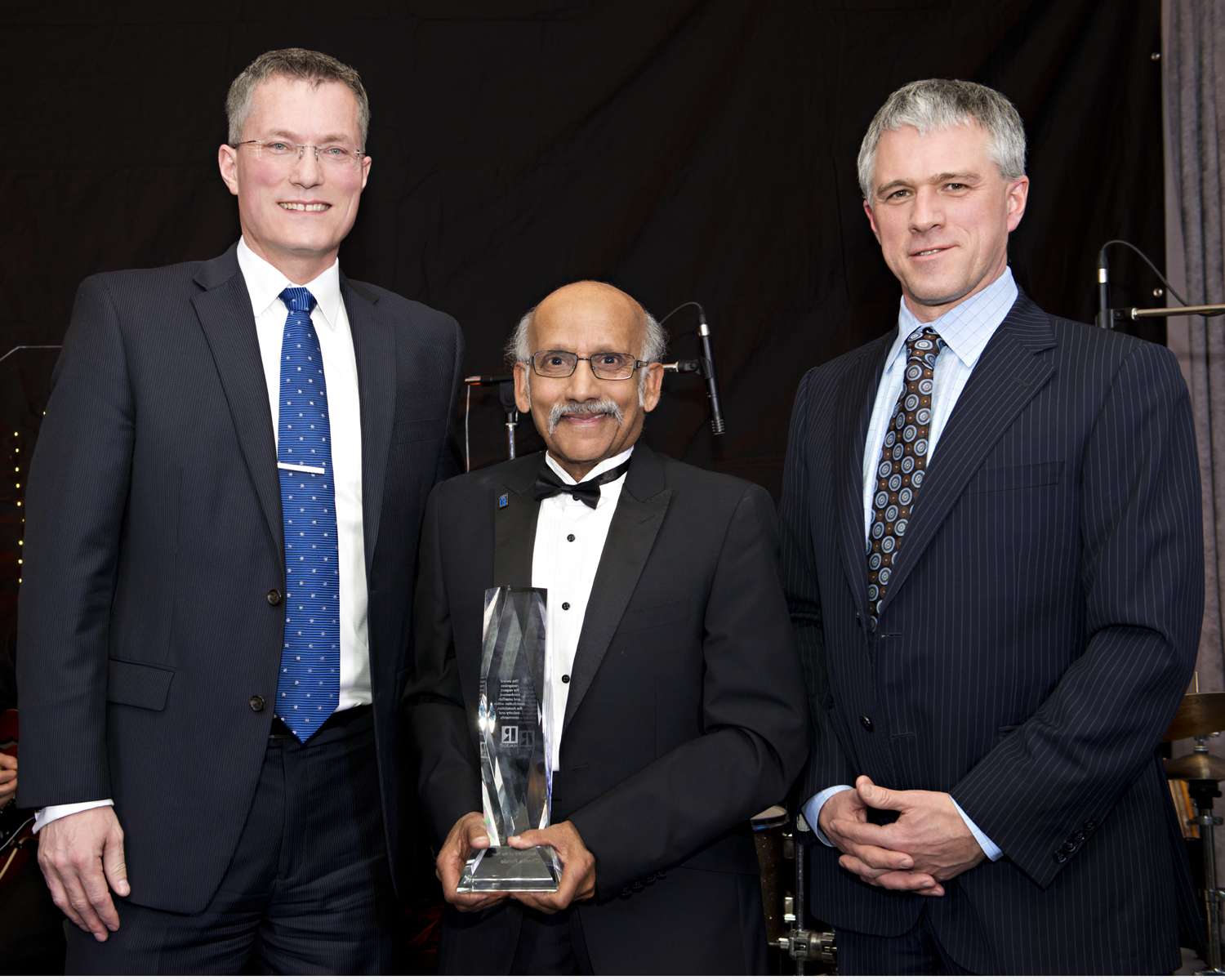 Realty Executives professionals featured prominently at The REALTORS® Association of Edmonton's (RAE) annual awards ceremony held on Friday, March 4, 2016. Taking home three of the eight awards presented at the gala, Realty Executives veteran Charlie Ponde won the REALTOR® of the Year Award, Broker/Owner Bill Tarrabain was awarded a Life Membership, and Executive Brittany Collard was presented with the Rookie of the Year Award.
Ponde of Realty Executives North Star, has been a REALTOR® since 1992 and with Realty Executives since 1997. He was named the REALTOR® of the Year for his service to both the real estate profession and the community.
As an active member of the community, Ponde has been elected to and served on multiple industry bodies, including the Alberta Real Estate Foundation, AREX Claims Committee, the Arbitration and Professional Standards Committee, the Edmonton Realtors' Charitable Foundation, the Government and Political Action Committee, and the Technology Committee. He also served as the President of the RAE in 2009 and is now a Life Member of the association.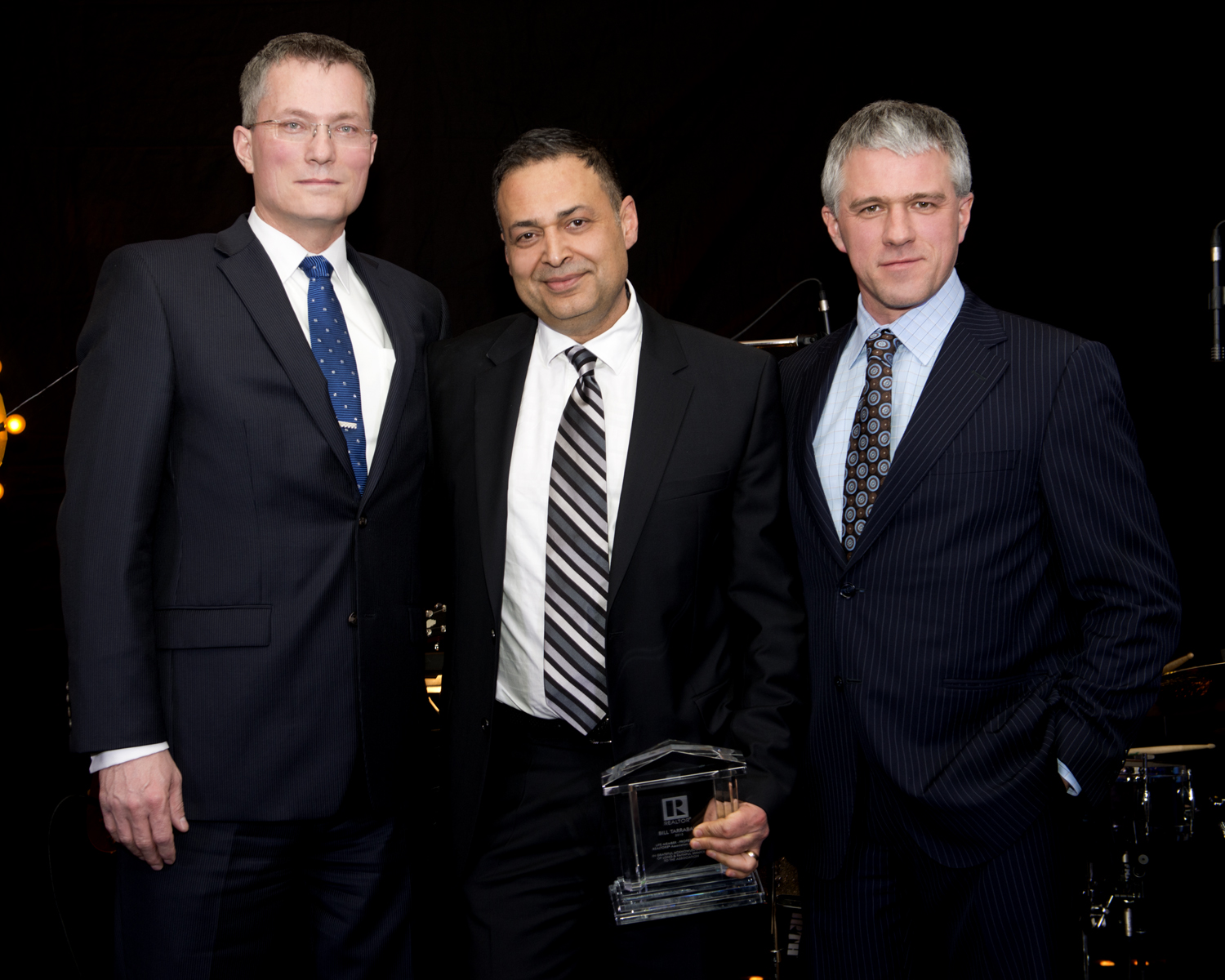 Tarrabain, who is also the President of Realty Executives Western Canada, was recognized with a Life Membership to the association. He was honored in the Professional category of this award. Tarrabain has been with Realty Executives for over 20 years, stating, "I have the privilege of working with some of the industry's best realtors on a daily basis. There are no limits to how far you can grow your business."
Tarrabain began his career as a 21-year-old. "I started from the ground up and worked through various economic times," he says. Attributing his success to determination, a strong work ethic, communication and continuing education, he adds that, "Being current on technology is essential to being a modern day broker."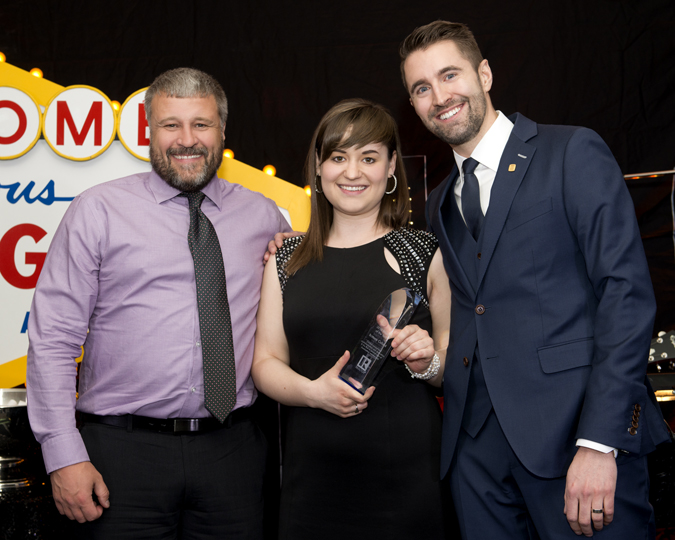 Collard, an Executive at Realty Executives Devonshire, received the Rookie of the Year award. "I can say, without a doubt, that the largest contributors to my success are my fellow team members," she shared. Going on to name the individual members of The Lorenz Team, she continued, "My team members stood behind me with over 40 years of experience and all the other [tools and] materials I would need to be successful."
Collard joined Realty Executives as an office manager in 2011. Following the completion of a Bachelor's degree at the University of Alberta, she then job-shadowed before becoming a licensed member and an Executive in 2014.
"The best advice I was given, and would pass along to others, is that growing your business is a process," Collard says. "It's the belly-to-belly contacts you make that sustain your growth, and making these contacts TAKES TIME." Collard insists that being patient is important, stating that, "Every event, social, business, or otherwise, becomes an opportunity to grow your contact sphere. It's important that people see you, know what you do, trust that you do it well, and know how to reach you. Trust is built over time – particularly when you're new to the industry."
All pictures courtesy of The REALTORS® Association of Edmonton.