When Pantone released its 2016 home design trend book — all the way back in April of 2015 — it set in motion a host of thoughts about what's coming back in style: maybe it's metallics and the midcentury modern aesthetic or artisanal pieces with a complementary color palette.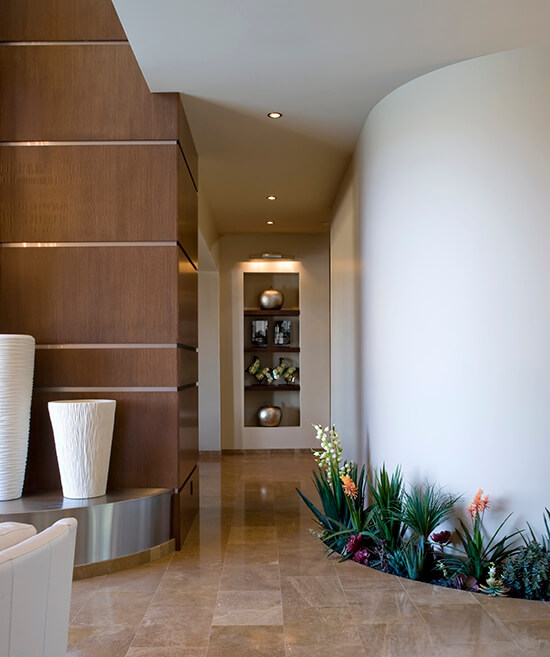 Here are three ways to jump on the latest trends while not emptying out your wallet:
Infuse your indoor space with outdoor touches. From animal prints to a bevy of plants, 2016 should prove to be a big year for your home's interior to take a cue from the landscapers out front. Pantone noted colors like moss, bone brown and sheepskin will be in-season along with handcrafted complementary objects that add a more artisan feel. Injecting some life into every room can range from a small potted bamboo to accompany your Asian-inspired dining set to a larger ficus tree to set in between your couch and love seat. A zebra- or leopard-patterned pillow from a consignment shop can also bring new excitement to a tried and true furniture piece.
Don't be afraid of colors, especially blue.

Many of Pantone's color palettes featured vibrant colors: Mars red, strawberry pink and blazing orange were just some of the many tones featured. Even if those brighter shades don't match your home's decor, softer palettes with tones such as tender yellow, orchid ice and frosted almond mean light pops of color with a new thrift store pashmina can keep you on trend and under budget. One of the most common colors in so many of the palettes though was blue: wan blue, aquarius, capri, tourmaline, green-blue slate, bright cobalt and stargazer. If you have to pick a single color to stay on-trend, a blue that fits your mood is sure to fit the bill.

Metallics are your best friend.

A longstanding trend of silver-hued metallics is common to see in many modern homes. But 2016 include a resurgence of metallics of all hues. Rose gold, copper, bronze and traditional gold colors can all add new texture and life to your home. Because of the widened metallic palette, your home doesn't have to feel cold. A copper plate to adorn your coffee table or bronzed candle holders for your mantle can be picked up at a discount furnishing store while making your home look rich and expensive.
For more trends, check out more of Pantone's perspective on 2016 homes and interiors.