With more than 10 years in real estate industry, Callow is 'true asset' to Realty Executives
Alison Callow, Branch Office Manager for the Vernon Office of Realty Executives Exceptional Realtors, was recently named the 2015 REALTOR® of the Year by the Sussex County Association of REALTORS® (SCAOR). Licensed since 2004, Callow is a highly regarded REALTOR® by both her clients as well as her REALTOR® peers. She is known for being a caring and compassionate individual who lives her live unselfishly, always giving to others.
"Alison exemplifies REALTOR® spirit," states Doug Radford, President of Realty Executives Exceptional Realtors. "Every REALTOR® should have the knowledge, tenacity and positive attitude that Alison has. She is a true asset to our industry."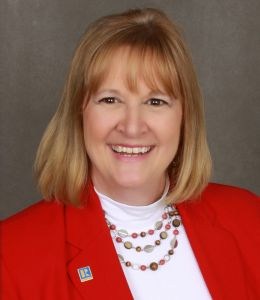 Callow has been recognized six times as a Circle of Excellence Award winner by the New Jersey Association of REALTORS® for her outstanding sales performance. She has continued her real estate education earning numerous national REALTOR® designations including Graduate REALTOR® Institute, Short Sales and Foreclosure Resource in addition to holding her New Jersey Broker's License.
Active in her REALTOR® Associations at both the local and state levels, Callow has served on and chaired numerous Association committees. She rose through the ranks, first serving as a member of the Board of Directors, and then was a two-term Treasurer followed by two terms as Alison has also been very active within her community. Over the years, she has volunteered her time with the Girl Scouts. Just like her involvement in SCAOR, Alison stepped up and served as Girl Scout Leader for four troops, and she has held positions of Service Unit Treasurer, Registrar and Troop Organizer.
In addition to her involvement with the Girl Scouts, Callow has volunteered her time with the Vernon Township Schools. She has served as a board member and officer with the Vernon School Community Associations and was elected and served as a member of the Vernon Township Board of Education. Callow is also a founding member of the Vernon Education Foundation.
In talking with Alison, she prides herself in being able to find a balance between her career, her volunteering and her family. The happily married mother of four girls says, "I've really tried to be a good mom, first and foremost, but also be a professional and service my clients and community as well. I don't necessarily feel the need to be recognized for what I do, so it is humbling to see that my family and my colleagues have recognized me. It's just an amazing honor that they wanted to do that."
Alison can be reached directly at (973) 271-2908 or at the Vernon Office of Realty Executives Exceptional Realtors located at 14 Church Street at 973-764-0900. Find her online at teamcallowhart.com.